Home

/

Signature templates
Email signature templates
An email signature is essential for effective email communication
Winning companies build built amazing brands that people (employees and customers) actually want to work with. So, your email signature, and that of your employees, play an important role; It strengthens the brand in every email message you send.
Featured categories
Each worker has a unique set of obligations and difficulties. An IT manager, for example, might choose a product with more automation gaps. A marketing professional may require resources for designers and customization of email signature elements at a later time.
See some featured categories of email signature templates.
Best email signature templates
HTML email signatures are an excellent way to increase trustworthiness of your brand. You must add information useful to your clients such as the suggested template examples.
All templates were created with Bybrand's HTML email signature builder, using false information and public image stock.

Professional templates
We have a great choice of templates, but Bybrand leaves control in your hands with our WYSIWYG editor.
It doesn't matter where your email message will be opened. All templates work on the main email and webmail clients.

Image gallery

Icons stock

40+ professional templates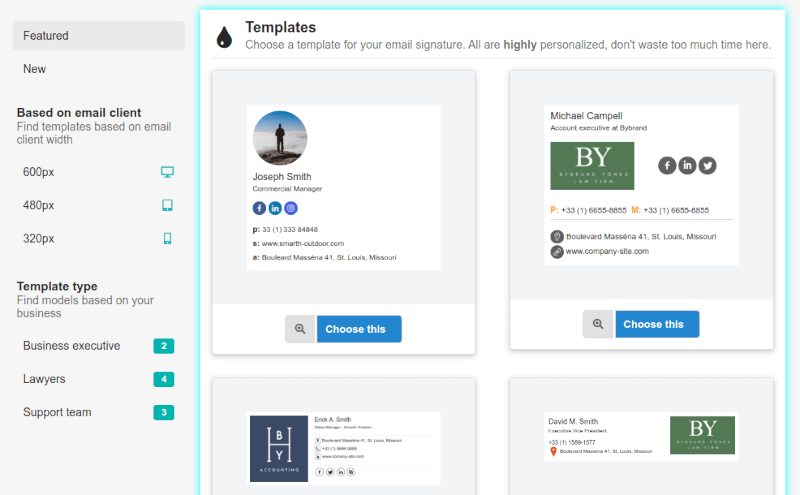 Register to find more email signature templates