Edit your email signature in HTML mode
Add CSS inline elements, images, and tables complete in HTML edit mode
Edit email signature in HTML mode is the best solution for people who want to go beyond editing the standard editor's limits. From applying CSS styles inline and full HTML elements such as images and tables to adding custom HTML blocks.
Register for a 30-day free trial to get the most out of your email signatures with the latest and most powerful features.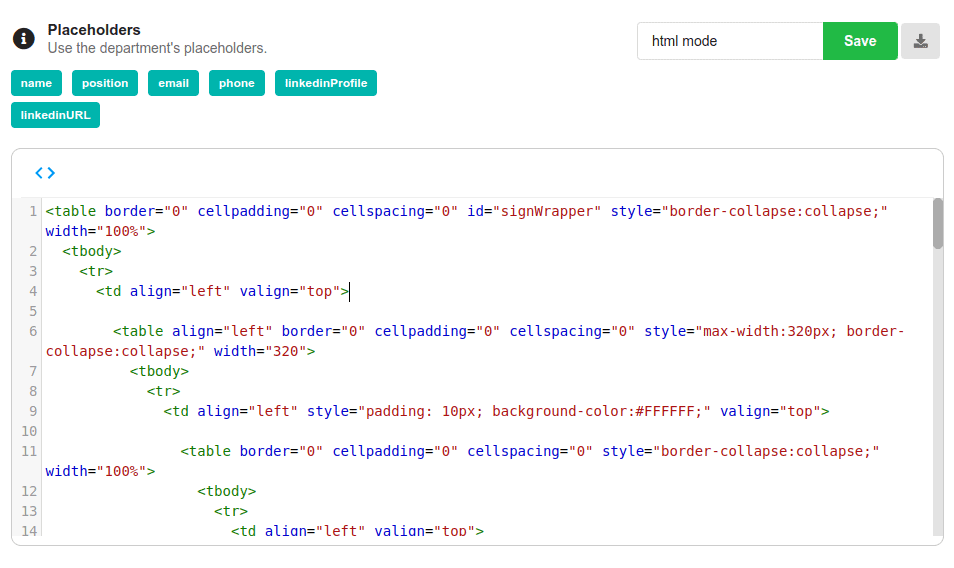 Edit email signature in HTML mode is your secret weapon
The HTML mode is perfect for obtaining a unique email signature. You can generate a signature in the most powerful way possible, only limited by your imagination.
Watch a full-feature presentation.
Customer reviews
People want you to do your best work, which is something we know very well. We're dedicated to doing that every day, which means we focus on delivering value more than anything else.
Don't wait any longer. Start creating a signature in HTML mode now
Dynamic email signature with placeholders
Save time and hassle by using placeholders in your HTML-mode email signature that you can automatically create with your employee data.
Insert placeholder fields with employee data, and Bybrand will do the rest. No need to manually update your email signature every time you onboard a new employee or team.
Standard features
Everything your business needs to manage team email signatures in a fast way.