Create modern email signatures
Bybrand

is a generator of

email signatures

,

and a little more

,

engage employees

in marketing

and increase sales effort

to each message sent
Standardize
Full signature editor
Create standard signatures, no form to fill out, responsible templates, team resources, and real e-mail testing.
Engage
All work together
Engage all employees in marketing, use to disclose promotions, events or a job vacancy, direct in email signature.
Increase
Instant and effortless
Standardize, engage and increase the results with dozens of commercial email messages that are sent every day by your company.
Modern email signatures
Create clickable email signatures, which redirect to your site or social pages, and make your company's phone rings more.
Unlike image-only signatures, HTML signatures are visible even with image blocking by the email client.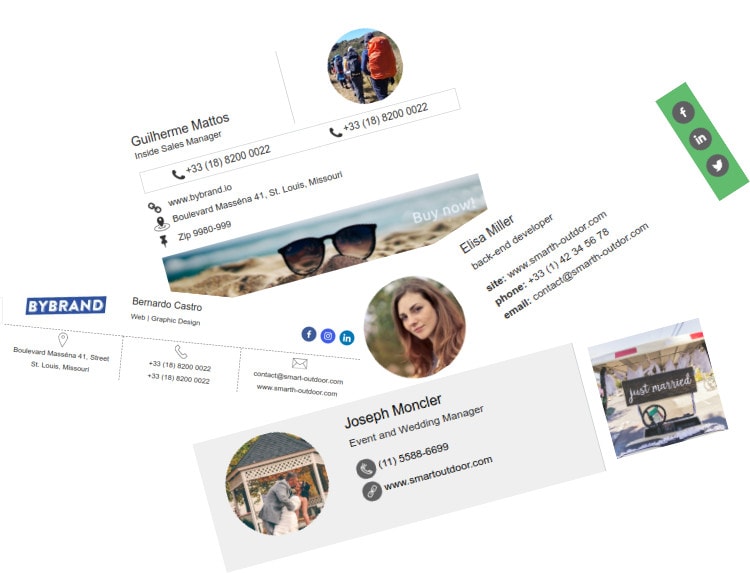 Marketing, an effort of all
Reinforce your product and service offer by engaging all employees in your company marketing.
Manage standardized signatures for everyone on your team and capture customers for your business with each email message sent.
Integrations
Connect Bybrand with products your team already uses.
We will save you time in managing and updating employee email signatures.