This post is also available in: Português
We are excited to share a bunch of new updates from Bybrand with you today:
Improved security with two-factor authentication support;
Bybrand Team available to everyone;
Support for updating signature on an individual Zoho Desk department;
Remove user if inactive when synchronizing data with Workspace;
Alert when leaving without saving signature;
New language available – German;
New dashboard;
Image upload feature improved;
Google Workspace with pronoun field;
Read on to learn more about the new features and releases for Q1 2022.
Two-factor authentication (2FA)
We know how important security is for our customers and the email signatures they create for their employees with Bybrand. So in January we added the 2FA feature for all users.
Logins can be further secured with two-factor authentication.

Protect your account with two-factor authentication
Bybrand Team for everyone
One of the fundamentals of PLG software is: unlock collaboration, and don't block features that drive engagement and collaboration. So Bybrand now has the Team (collaboration) feature available for everyone. In fact, we want to make it easy to team up with the people who make the job of creating and managing email signatures possible.
In the Professional plan you can invite up to 3 users, for the Business plan you can invite up to 5 team members.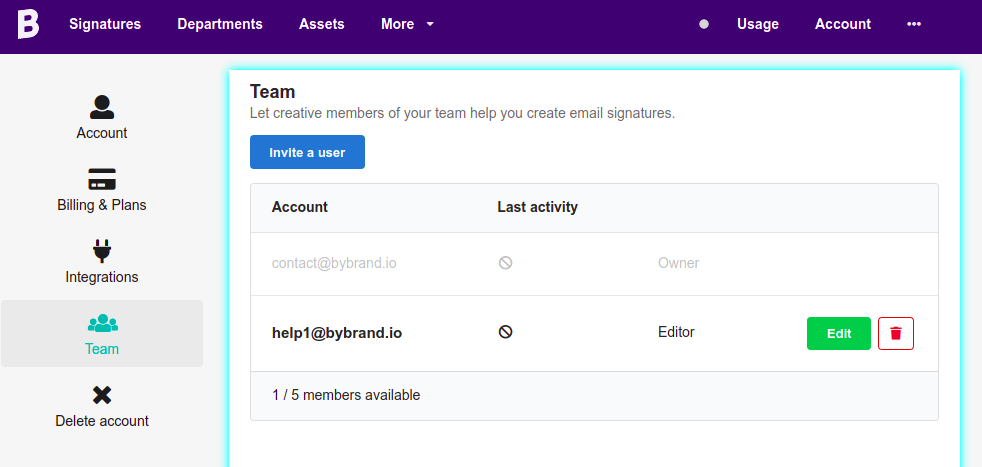 Zoho Desk integration improvement
This was a frequent request from customers. It is now possible to update an email signature on individual department in Zoho Desk, this means that, each department of a support agent can have a different signature.
See more details about the integration here or on the Bybrand page on Zoho Marketplace. This enhancement is only available for the Business plan and for those who use the Departments feature.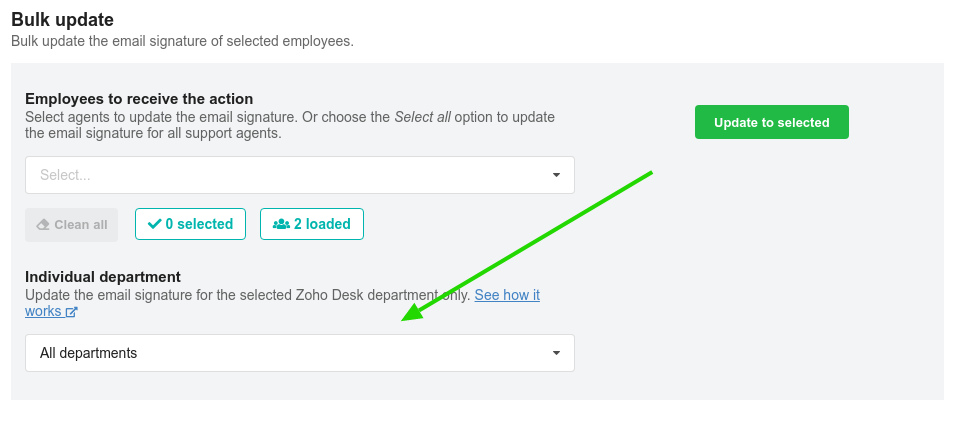 Google Workspace integration improvements
If you have an inactive user in Google Workspace, you can now flag them to remove them from Bybrand when you Synchronize data. You will usually want to remove an employee from the department if they no longer exist in your organization, i.e. you have removed the user in the Google Workspace Users Directory.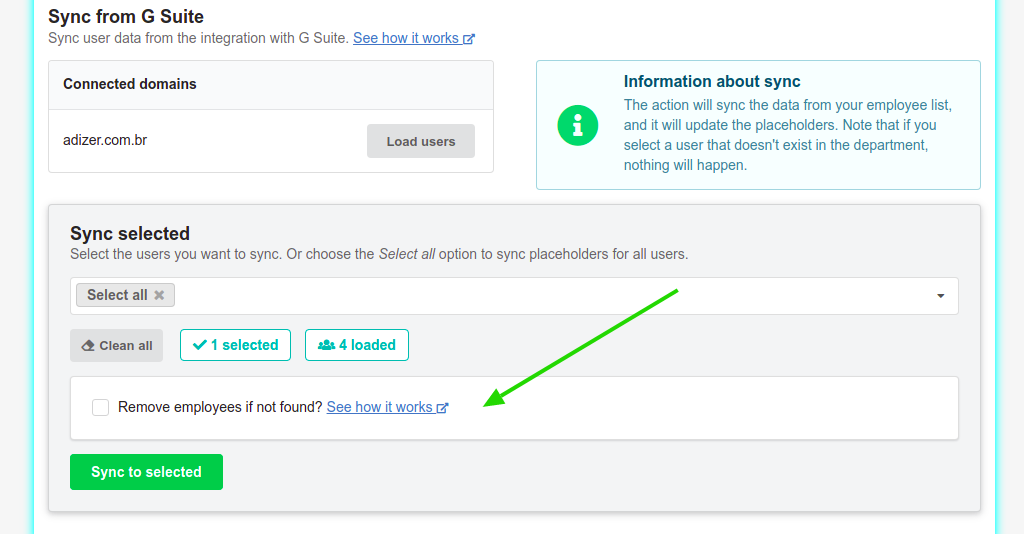 Read a complete tutorial with all the steps:
German language available
"Wir sehr froh Ihnen mitteilen zu können, dass Bybrand jetzt auch in Deutsch verfügbar ist. 🇩🇪"
Although we know that Germans are very comfortable with the English language, we want to offer a pleasant user experience, so it is important that Bybrand's web application exists in the customer's native language.
You can change the language to German in the top menu Account and in the "Language" section.
New dashboard
We don't like to brag, but here at Bybrand, we have many features that we are proud of. Our powerful HTML email signature editor with no forms to fill out, gallery of signature templates, the create from scratch, and the ability to import an employee list from integrations like Workspace, Freshdesk, and Asana are just a few of the amazing features for our clients that we think deserve 5 stars.
We have also learned that many don't know how to find them in Bybrand's interface. So we decided to fix that with a brand new Dashboard, now you can see all the features on one screen – or at least the main ones.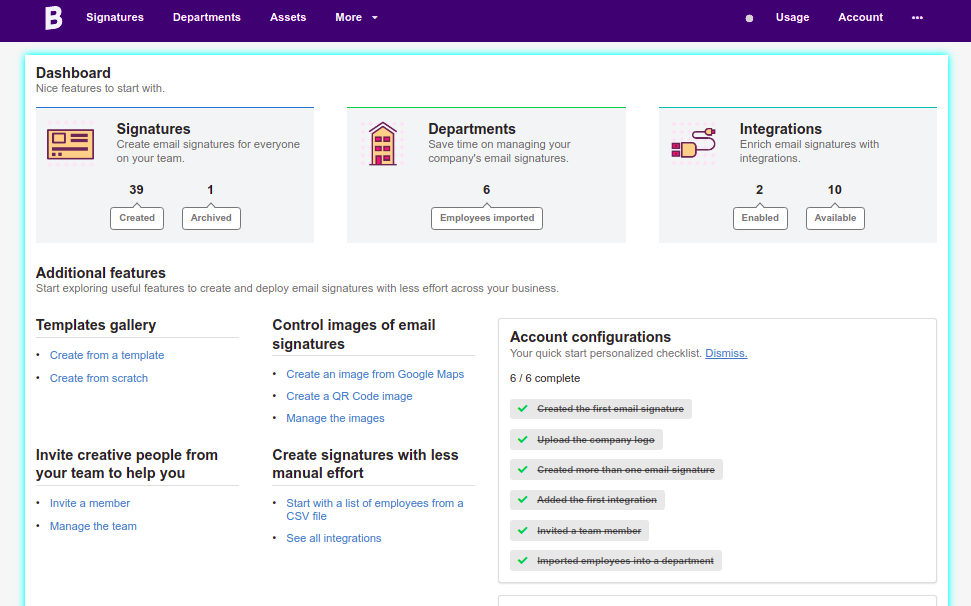 Image upload feature improved
One more improvement in Assets. If you upload an image that is 600px or less in width, it will no longer be handled by Bybrand, this means that the image won't lose quality.
Google Workspace with pronoun field
We have added a new placeholder for Google Workspace integration to help add gender pronouns in the email signature.
In the Google Workspace Users Directory, the "Type of Employee" field can be used to set the person's pronoun. Then, with the information changed, go to Bybrand and import the user list to create email signatures with pronouns.
Watch this video tutorial with all the steps: