This post is also available in: Português
Welcome to Bybrand's enhancement notes for October and November 2021. This month, a little bit different, we will present what was new in the last two months.
In summary, we released a new integration with Asana, and improved the integration with Teamwork Desk (introduced in September), allowing authentication via OAuth2. Additionally, we expanded the feature in Departments with simple editing, 1-click placeholder copy, and the email signature change history feature with the option to restore. Also, Bybrand now has a Spanish language option.
Read on for the full details.
Asana integration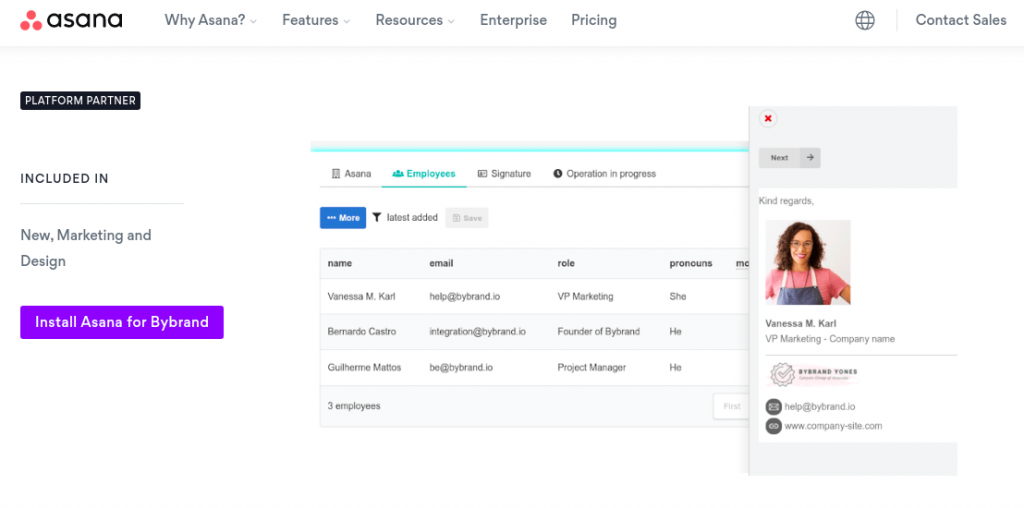 Synchronizing external sources has been very popular with Bybrand customers, and it's no surprise that we're happy to announce that the Bybrand integration for Asana is up and running for everyone.
We launched the integration with Asana to help managers quickly create photo email signatures for their teams. The power of Bybrand is in the integrations; in fact, many tools don't do much on their own. They need to be integrated with other tools to show their true value.
According to Okta's Businesses@Work report – an in-depth look at how organizations and people are working today. The average company uses 88 software tools, and that number is growing rapidly over time.
Integration is an efficient way to save time in standardizing the team's email communication. A task that would normally take hours will take only a few minutes.
More information about the integration:
Teamwork Desk with OAuth2
In September, we introduced the integration with Teamwork Desk. Now we have improved security with this integration by changing the authentication method to OAuth2.

Restore an email signature
This is an especially great benefit. We now offer the option that allows you to restore an email signature.
We know that our customers love to edit their signatures. This can be very useful for recovering a past email signature when something goes wrong in the editing process. The feature allows you to see the last 6 changes, and the data is kept for 30 days.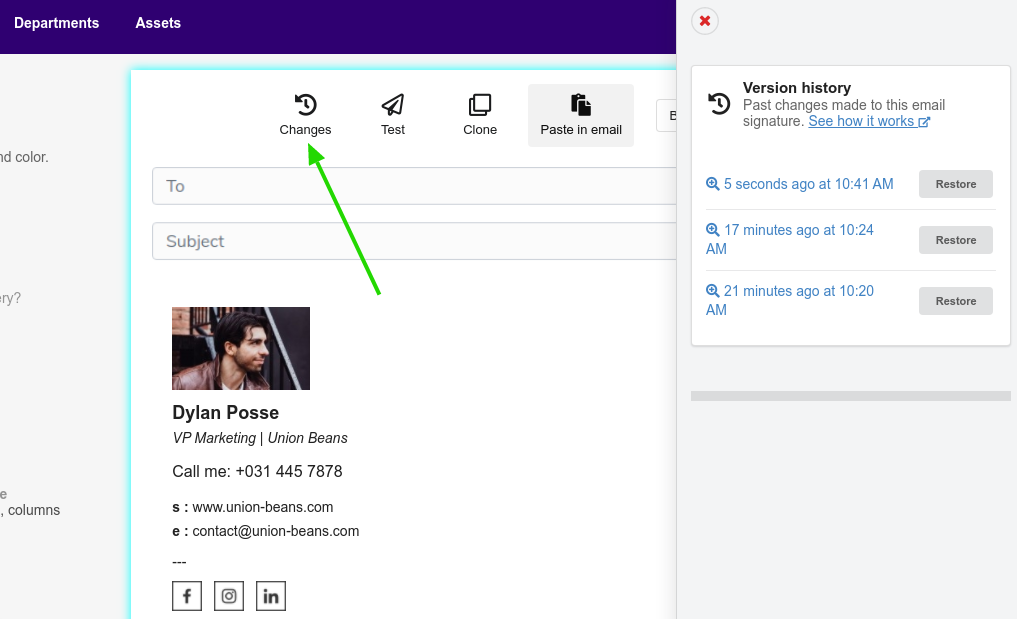 Previously, it was not possible to retrieve an email signature after clicking the save button. This could result in a lot of frustration – it was indeed happening with some of our users.
Also, this improved experience is great for situations when you need to revert back to a past version when the result on the last change did not go as planned.
A full tutorial in text format can be seen here.
Departments – option remove the simple editing option
We continue to enhance the Departments feature to provide more and more value and make it easier to create and deploy email signatures. Now, in all departments, there is the option to remove or not remove the simple editing feature of a shared email signature.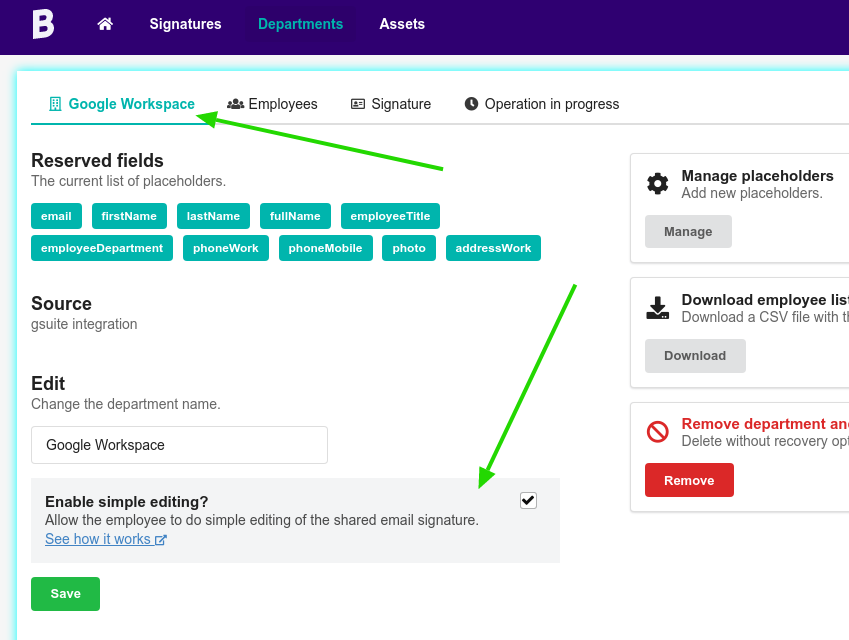 We built this in because we know that some admins don't want to allow employees to change their email signatures. The feature aims directly at controlling this option for each department. It is enabled by default.
For more details, see a complete tutorial in text format here.
Click to copy a placeholder
Fewer clicks, right? Now it is easier to copy a placeholder tag for the email signature. With just one click, you can copy the entire element along with the two braces.
Incidentally, this will also reduce the number of clicks and typos, so we hope this will be useful for you.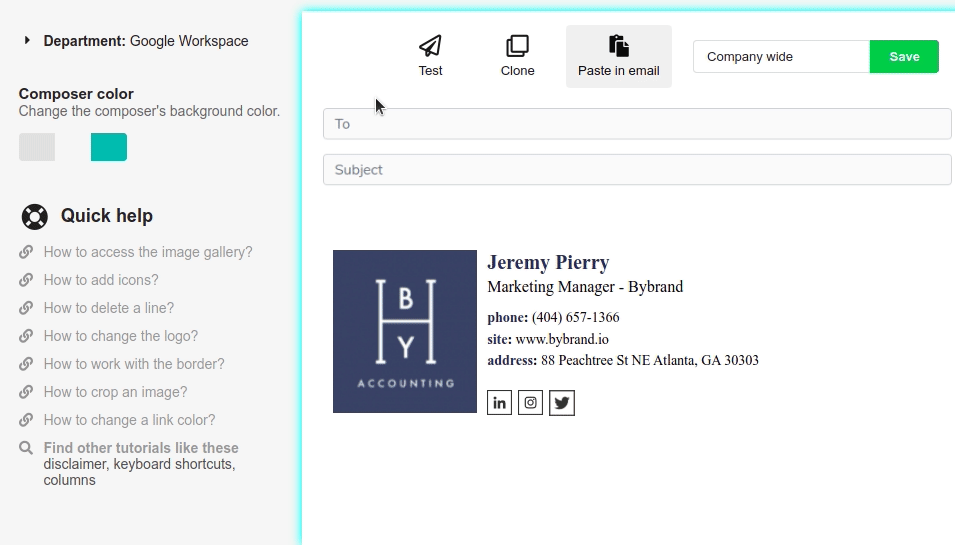 Spanish language
Last but not least. Bybrand's web application now speaks Spanish.
What comes next?
That's what happened in the last two months. We'll be back next month with even more new features to help you get the most out of your email signatures.
Expect improvements in the Assets section and the new integration with Facebook Workspace. Together, these features will help you create and maintain improved uniform communication for company employees in your external emails.
As always, thanks for reading.