This post is also available in: Português
You can view and restore past versions of any Bybrand email signature going back 30 days if your account has a paid plan or is in the trial period.
The Version history feature allows you to see all changes made to an email signature and when.
Access signature history
Click to edit an email signature. After, click the Changes button, like the example illustrated below.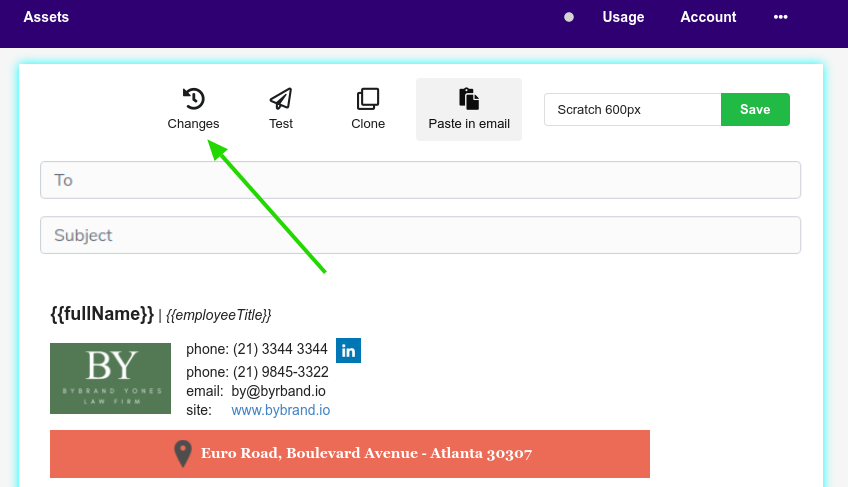 This opens the side window, which enables you to:
View past versions of the current signature in a list. (Each change made to a signature creates a separate version.)
Click on any past date to see what the signature looked like at that point in time.
Here is an example of the change history for this signature with the last four changes.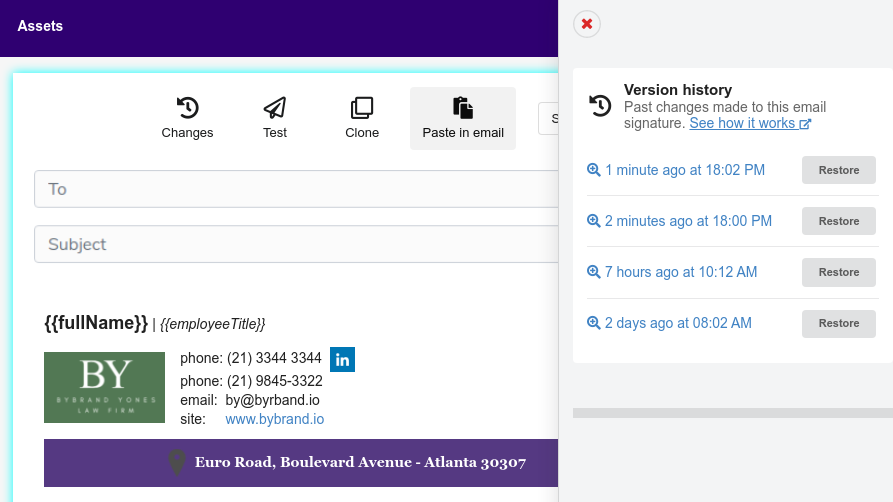 Restore past versions
To recover a past signature, click the Restore button (no confirmation is required), then the system restores the contents of the current signature to the new one.
Additional Information
The version history is kept for 30 days. After that, it is completely deleted
If you delete the email signature, past versions are also deleted;
The list shows the 6 past versions of the signature;