This post is also available in: Português
Welcome to the Bybrand release notes! This month we have some security-related updates to the product, along with a new action button within a department, and also a new publicly shared email signature URL.
Keep reading so you don't miss anything.
---
Improved security
We have made many improvements to the security of your account. However, the change you will notice most often is the email notification you will receive when you change your login email or change your account password.
Also, all images in the templates and image gallery now use HTTPS. Along with other minimal improvements for our system to defend against attackers who are always looking for new vectors to exploit.
Extra: read these global tips published on the YouTube blog about internal password policies.
New actions button within a department
We have modified the UI a bit within departments. I gotta admit, we spent hours thinking about what to name the button, and after a few suggestions, "…More" was the winner.
Now, the actions option within the department has a single button that brings all the functions together. This way, integrations with many features, such as Workspace, will be easier to identify each one individually.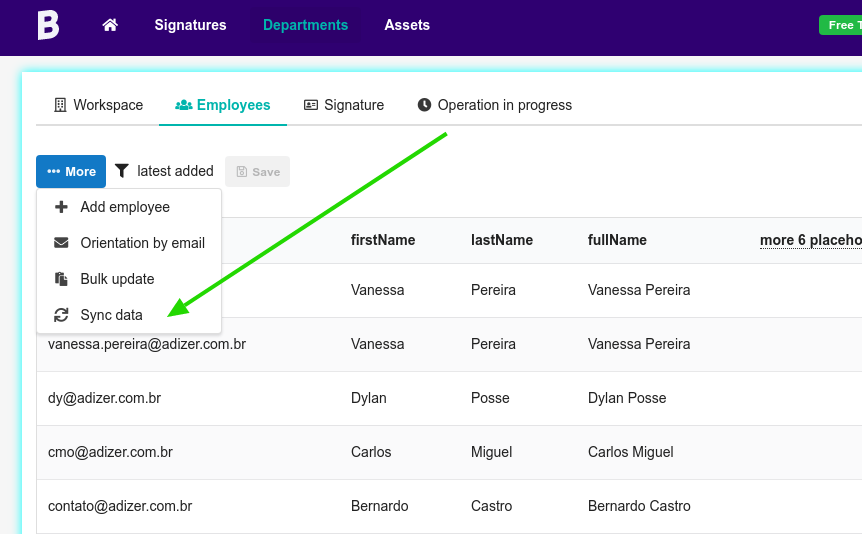 Some simpler integrations, such as importing from a CSV file, will naturally have fewer options.
Aha moments using Bybrand
Last month we introduced the Create from scratch feature – an advanced way to create your own signatures. The Editor has new columns, thus allowing you to further customize the elements in your email signatures.
On our YouTube channel, we have created a series of short Aha Moments videos with tips on the best ways to build your email signature.
See more videos on: "A-ha" Moments Using Bybrand – HTML Editor.
Improved data synchronization
Using our Workspace integration, you can now know the users that have had no modifications when you synchronize the data with the Workspace Users Directory. We will register under "Operations in progress" all users without modification.
Read more about this here: Sync user data.
New domain for shared signatures
You may not have noticed, but the shared signatures are now getting a new domain. For security reasons, to defend against threats and combat abuse, we have removed public links in the Bybrand app area.
Improved initial instructions on the integrations page
Finally, we have improved the initial instructions on the main page of Bybrand integrations. Now you can access the tutorials and see a real video example of how the integration works.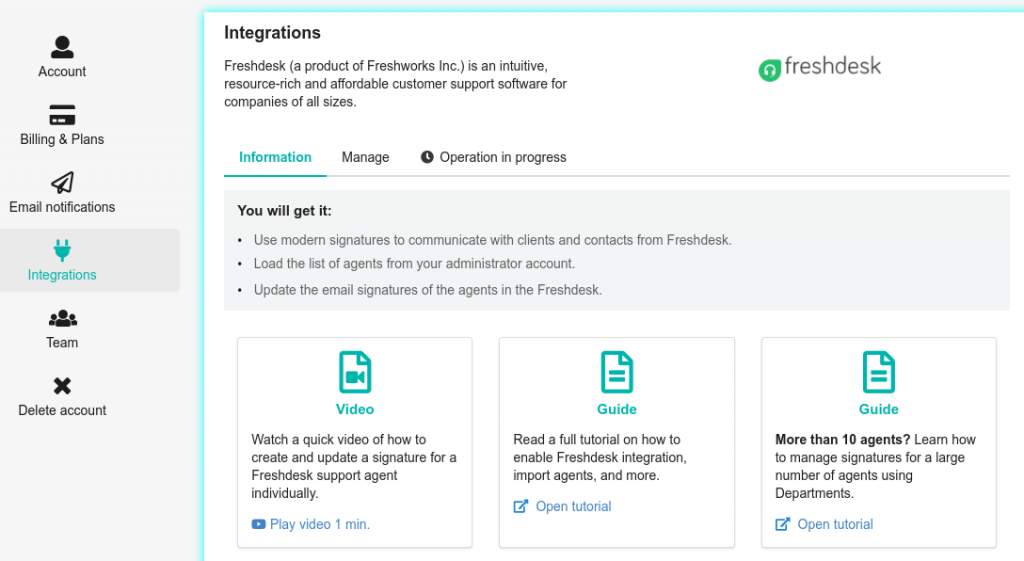 What comes next?
Asana integration: We are looking into the option of creating an integration with Asana (project management software). The idea is to allow you to upload Asana users and quickly create signatures for them. More on this soon.
Detailed content: Our idea of "Detailed Guides" for April hasn't been realized; we will try to launch them in the next updates.