This post is also available in: Português
The right image hosting for email signatures can make a major difference in how your email is received.
While this may not seem like a big consideration at first, email signatures with poorly hosted images will provide a negative experience. This could prevent the email signature from performing its purpose. It could also leave a negative impression on your brand.
When you create business email signatures, pay careful attention to where the images will be hosted. This guide explains exactly why this is so important.
Understanding email signature image hosting
When you create an HTML email signature, you have two options for adding images:
Add an embedded image directly into the email signature template
Or externally host the image and link to it
In most cases, using an email signature generator will involve image hosting, as this makes it easier to manage and implement your email signatures. To get this right, you need to make sure the images are kept with a reliable hosting provider.
5 Potential issues with free image hosting
Using a hosted image in your email signature is a smarter option than using embedded images (using Base64, for example). However, you need to make sure that you use the right image hosting provider. Otherwise, the host images on your email signatures could cause all kinds of unwanted issues.
Therefore, it's crucial to avoid free image hosting options. While they may seem like fast and easy options, the issues that free platforms can cause to your hosted image aren't worth it.
Examples of free image hosting:
To help you understand this in more detail, here are some of the main things that can go wrong with free image hosting for email signatures.
You don't have control over the images
Possibly the biggest issue in using free hosted images is that you don't have any control over the image.
Once the image has been added to the free hosting provider, that's it. You cannot go in and change the image name or content without changing the URL in your email signature.
This makes it difficult to update or edit your email signature. It could also result in broken email signature links, which would mean the uploaded image won't load. In many cases, this could result in email signatures with outdated or irrelevant images.
Hosted images with no control also make it difficult to manage images across an organization. If you apply an HTML email signature to many different people, you can easily update the individual image elements for each email, while maintaining the same format.
But, if you use hosted images that you can't control, you'll have to individually upload and manage each image. This can take a lot of time and may result in images that aren't all on-brand.
The image may be down
One of the worst things that can happen to your email signature is your images being down. If this is the case, your brand elements become unreachable, meaning nobody will be able to see them on your email signature.
You never know what could happen to free hosted email signature images, and there's always the risk of the images not being available or hosted properly.
Here is an example of how the image will appear when removed from postimages.org (free hosting) and still present in the HTML signature.
This means people won't be able to see your social media icons, business logo, headshot, or any other images you include. As a result, it makes your email signature look unprofessional and means your email signature won't be able to achieve its objectives.
Increases the file size of images
Free hosted images may provide an easy solution for integrating image data in HTML code. However, these methods may increase the image file size when doing this. For example, an encoding schema like Base64 will increase image sizes by an average of 25%.
Larger image sizes increase the time it takes to download pictures. This means images might be delayed when a recipient opens your email. It could even mean they miss seeing the image altogether.
Slow image loading speeds are one of the biggest issues for bad website experiences and bounce rates. If your image futile sizes are too large and slow on your email signature, you can expect to deliver the same kind of bad user experience.
Extra load time and caching issues
Your HTML emails can also face other slow loading and performance issues when you use a free image hosting provider.
One of the major problems here is caching issues. When a recipient opens your email, their browser will automatically cache the images locally and then load them from your disk when they open an email again.
With the way free image hosting works, browsers are unable to store images locally. This means they'll need to continually fetch them from your server or CDN, which results in extra load time.
There's also an extra layer of unnecessary work for browsers because they have to decode the encoded strings and images on free hosted platforms. Basically, this means images take longer to load, which can result in a negative user experience.
Questionable image quality
You can never be entirely sure about the quality of free hosted images.
The file format may change and affect the quality of the hosted images. This could make your email campaigns look lower quality, which could seriously affect their performance.
You also can't always be sure of the consistency of the image quality when you use free hosted image providers.
By using an email signature generator with its own hosted assets, you can ensure your images are always of consistently good quality on any email client.
Hosting brand assets correctly
If you want to ensure your email signature image works perfectly every time, then you'll probably want to stay away from free hosted images. This is why using the right email signature manager with powerful asset storage is so important.
Bybrand is the ideal solution to host your brand assets for email signatures.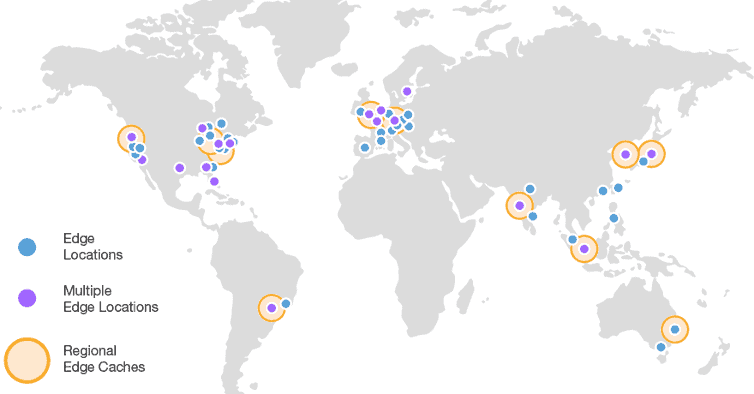 With Bybrand's asset storage, you get advanced image management functionalities. This includes:
Safe storage of your assets and email signature data
A single image gallery that you can access to insert images into your signature
All email signature images are delivered with HTTPS for added safety
An extensive free social icons stock image gallery to make it easier to customize your email signature
The ability to easily crop and resize images to make your signature look more engaging
So with a solution like this, you can assure your images are maintained in the best possible quality and format for easy use. The images can also be effortlessly applied to your email signature, which can be created and edited in a very user-friendly platform.
This is not to mention the fact that you can use Bybrand to create email signatures for any kind of use case or industry. All you need to do is select a template from the extensive template gallery, update it with your brand assets and details, and save the signature.
Branded email signature templates
Below are three examples of email signatures using branded images hosted correctly. With logo, icons, banner, and headshot of the works.
---
---
Read also: 50 examples of professional email signatures to use in your email today.
Then, you can apply the HTML email signature to your email client. You can even manage email signatures across an entire organization from one platform. This can save you a lot of time and effort while ensuring consistency across your brand communications.
Conclusion
Image hosting is an important consideration to make when creating your email signature. Be sure to use a solution like Bybrand that offers safe and customizable asset storage. This makes it easier to create and manage high-quality email signatures across your brand.
---
Create your first email signature with Bybrand
Bybrand offers the ability to generate, administer, and distribute essential email signatures for your employees.