This post is also available in: Português
In the launch presentation for integration with Bitly, we wrote a bit about the parameters of UTM links, now with Google Analytics, you can work better.
There is a growing opportunity to improve each link, such as by using a UTM code, adding extra parameters to advertisement URLs, in order to track an origin and monitor the results within Google Analytics.
Today, Bybrand truly helps you create UTM codes for each link that you add to your email signature and, with this, you can monitor click efficiency on the Google Analytics dashboard.
See how easy it is to add monitoring codes to your links. After adding them, all you have to do is paste the email signature and start sending your messages.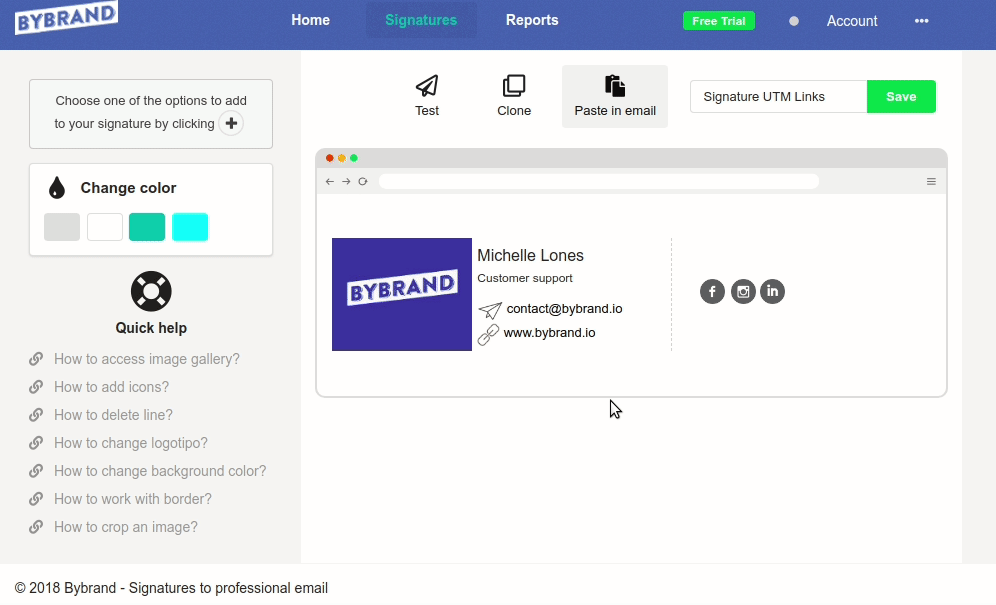 See the Bybrand integration for Google Analytics in the email signature.
Some ideas of where to insert the code:
Website link;
A link that takes people to your blog;
A Link for an advertisement from Bybrand Campaigns;
An image with a link;
This integration allows you to preset the monitoring parameters, and then it automatically adds them to any links. The name of the signature that is being edited is used as one of the codes.
An example of a URL with a UTM code looks like this:
https://www.bybrand.io/en?utm_source=bybrand&utm_medium=signature&utm_campaign=sig-sales

If you are a marketing professional, you already know how a UTM works; we wrote a bit more on the subject below.
About UTM parameters and Google Analytics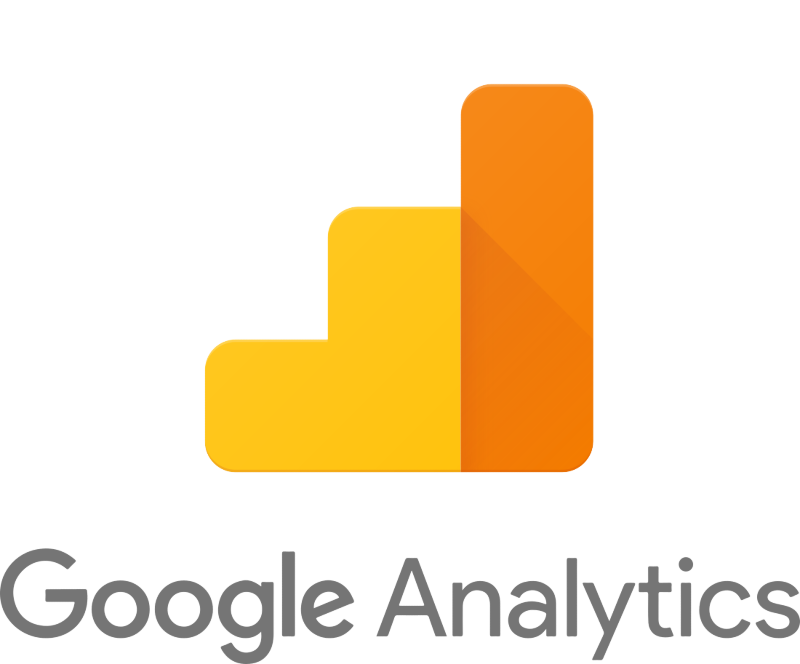 UTM parameters are an incredible way to help you monitor where clicks on your links have come from, enabling you to truly identify which of your channels are obtaining the best (and worst) engagement.
Upon adding URL parameters to links in email signatures, you can collect information on the general effectiveness of these signatures and understand which email signature generates the most clicks. For instance, the email signature belonging to "Eduardo, from Support" is making more website visits, through smartphones, during a specific period. Alternatively, if you are monitoring many different signatures, you can compare the results and see which one is the most efficient.
When a user clicks on a reference link, the added parameters are sent to Google Analytics, and the related data is made available in reports.
Do you want to learn more about Google Analytics and UTM links? Take a look at these three great reference articles.
UTM links and Bitly URL shortener
Long URLs can be very unappealing. Bitly accepts Google Analytics UTM codes, and this is where the two integrations shine together.
You can activate both integrations and, this way, your shortened links will contain the UTM parameters configured into Bitly's redirecting link, enriching reports even more.
If you are a marketing professional, you have probably used UTM codes from Google Analytics and added the long codes manually or with the official generator. The integration will automatically attach the tracking data from Google Analytics for you.
Observing the results
Competent professionals know that it is essential to monitor their marketing efforts. This is actually a great challenge.
Half the money I spend on advertising is wasted; the trouble is I don't know which half.
John Wanamaker, a pioneer in marketing (1838/1922), said this sentence, and, already at that time, he knew that investing in Marketing without measuring results was like throwing money away.
Google Analytics greatly facilitates the organization and analysis of UTM codes. You can see the "campaign", "source" and "medium" of the UTM in the same dashboard.
See an example of a report using the filter "Source/Medium".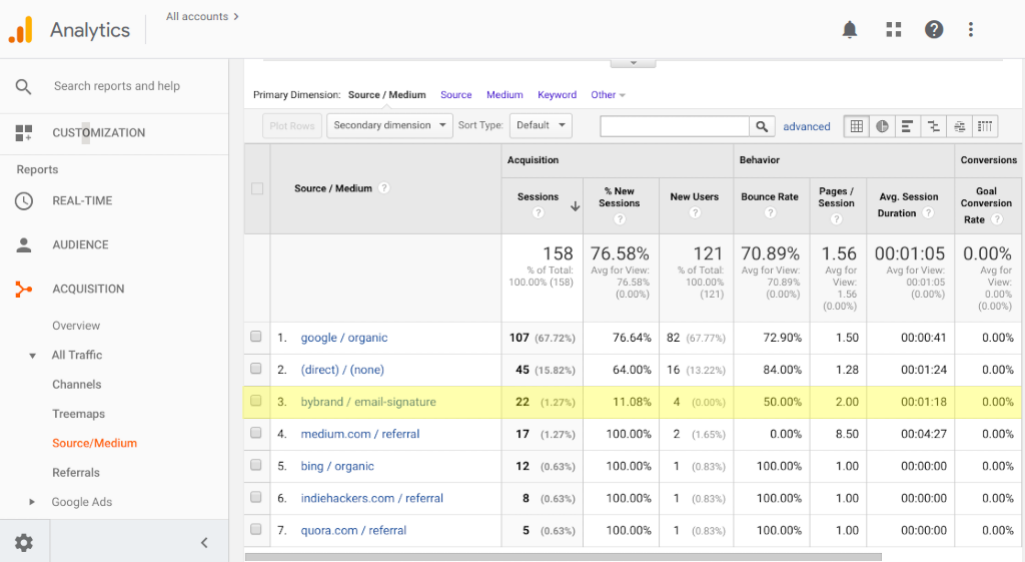 An example of the report for the signatures we used at Bybrand; it was collected during the testing phase of the integration.
As you can see, it is possible to find out the source of traffic and separate the channels from other locations.
Finally
This integration is a great tool to give life to your email signatures and help marketing professionals monitor your efforts in a better way. You no longer have excuses not to enrich an important marketing asset for your business.
Until next time.