This post is also available in: Português
What's new in Bybrand this month: integration with Zoho Desk now supports connections with multi-DC, has also been enabled Zoho Desk in the Departments. Was introduced the resource Bybrand Team to invite the creative team to contribute email signatures.
See in detail below, so as not to miss anything.
Bybrand Team
We presented the Brand Team had two weeks ago. A feature that allows you to invite your team, to help you in better development of email signatures. Creative people don't usually work alone, and this is an easy way to get help by sharing access to the account.
Our goal with the team feature is to make the impact of changing email signatures of all employees as easy as possible. Initially with Editor access, and soon we will have an Administrator login.
Read the full coverage at introducing Bybrand Team.
Zoho Desk integration
We made significant improvements in the integration of Bybrand with Zoho Desk. The main was the support of the multi-DC connection. In case, means that Zoho Desk customers in the region of Europe and India will now be able to manage email signatures for Zoho Desk at Bybrand.
The integration previously available accepted only customers who used the Zoho Desk in the North America Data Center. This is also an important step to provide integration with Zoho CRM in the future.
Integration with Zoho Desk in departments was also enabled. The departments feature a faster way to create email signatures for everyone in the company.
Previously, only Freshdesk and the G Suite were available.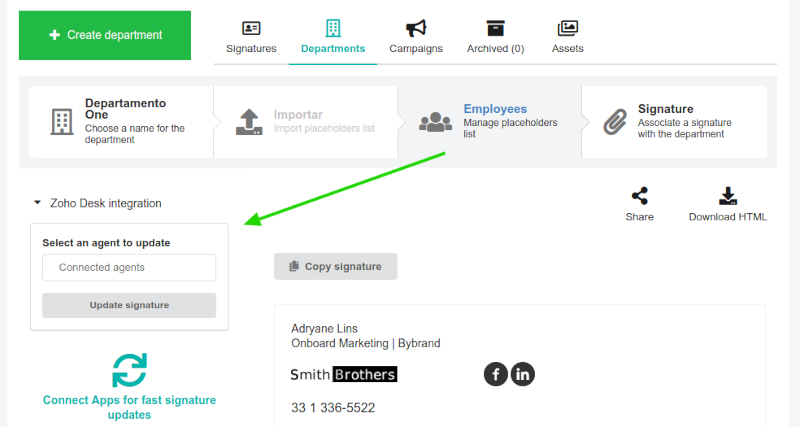 Export employee list in Departments
Again in departments, we added the functionality to export the list of current employees. The feature can be useful if you want to download current employees in a CSV file to make modifications quickly. And then you can submit a new, already modified, file to another newly created department.
See the feature box on the right side.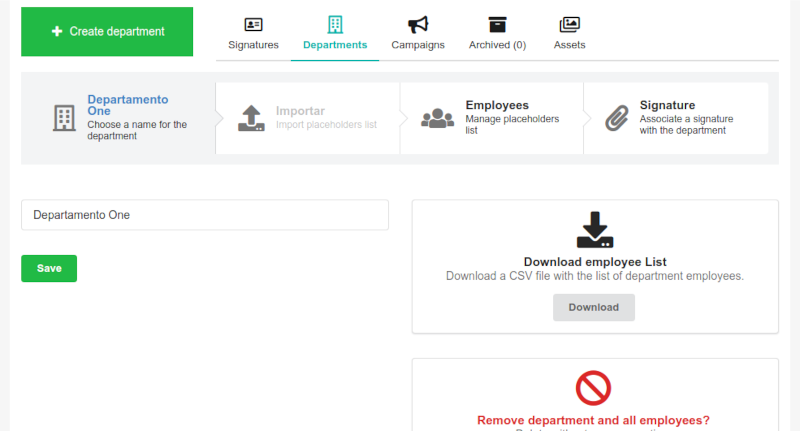 This functionality is in the Departments Edit part.
In July we had these improvements.