This post is also available in: Português
As the world dives into the digital age, most business processes and interactions are now done online. It is fast, convenient, and accessible to everyone.
Currently, one of the most famous web productivity platforms is Google Workspace. In fact, there are over 2 billion active users of Google's Google Workspace. Six million of those are small and large businesses alike who benefit from its various tools and apps. From web browsers, emails, document editors, and cloud storage, more and more companies have started using Google for their operations. And chances are, you are one of the millions using Google Workspace.
To streamline your processes and enhance your productivity, you might want to think about integrating your customer relationship management (CRM) with Google Workspace. This will enable you to fully maximize the advantages of Google Workspace with the added benefits of a CRM.
With that, here are the top five CRM systems that can boost your productivity in Google Workspace.
1. Salesforce
Salesforce is a popular choice for CRM among businesses. It has a comprehensive set of tools for your sales and marketing needs and a huge online community complete with documentation and support from admins. Salesforce also has a massive business ecosystem, offering various business products that can seamlessly integrate with each other.
What really makes Salesforce one of the top choices for Google Workspace integration is flexibility. It can easily and quickly add prospects and accounts directly from your Gmail interface, helping you save time and streamline your team's workflow. It automatically syncs your email with CRM data.
By integrating your Salesforce with your Google Workspace, you can create targeted mass emails to your leads and track which ones receive your emails. It can also give you an instant background analysis of your contacts when composing emails or replies to remain relevant and personalized. You can create email templates which your sales team can use to send automatically for follow-ups and reminders to your prospects.
Its downside is that it has no free plan. If you're just starting out with your business or are in a tight spot, you might want to look for other Google Workspace CRMs that offer cheaper or free plans. Salesforce is priced at $25 per user, per month.
2. Hubspot
Another big name on the list is Hubspot. Unlike Salesforce, Hubspot CRM caters to small to medium-sized businesses. It has a freemium model with a range of add-ons and integrations for your personalization. Most importantly, it is designed to optimize Google Workspace integration, specifically Gmail.
Hubspot is a comprehensive package that allows you to assign and track leads directly from your Gmail account. It also gives you access to email and inbound marketing tools to supplement your interactions with your prospects. These additional tools can help you in managing your email marketing software that comes with different functions. Not to mention, you can also have access to Hubspot's extensive reports and analytics and further leverage the CRM data you can glean from your Google Workspace.
By adding Google Workspace integration into your Hubspot, you can easily track the emails you sent to your prospects and leads. You can also create customized email templates and have them sent directly to your contact list. It also syncs with your Google calendar to help organize your schedule and alert you of meetings, appointments, or follow-ups in the process.
It's worth noting that Hubspot's free plan has its own limitations. For one, it requires you to pay for upgrades to access other tools such as its email and inbound marketing functions. Likewise, it limits the emails it can track per month. And unlike Salesforce, Hubspot does not offer marketing automation.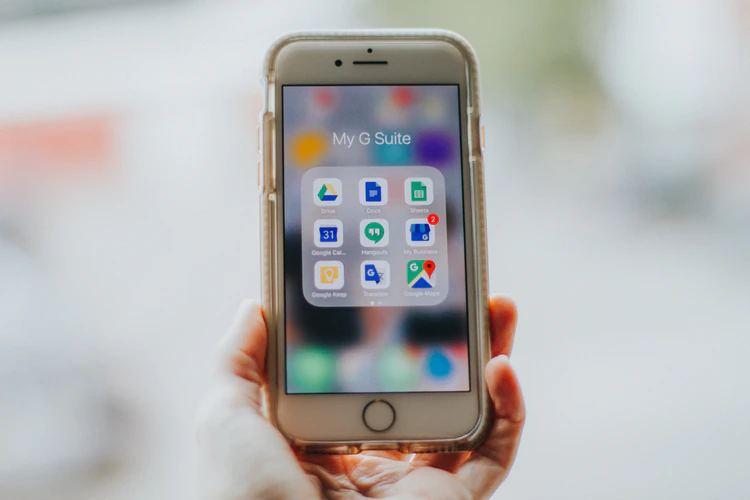 3. Streak
If you want a CRM that fully integrates with your Google Workspace, you might want to look into Streak. This is a lightweight CRM that is accessible directly through your Gmail inbox for both desktop and mobile. It can also work alongside the rest of Google Workspace to provide an organic workflow between your apps.
Unlike Salesforce and Hubspot, Streak has a simpler CRM system. Nonetheless, it still tracks and moves emails along the sales pipeline. It can also manage your contacts, deals, and communications directly from your emails.
What separates it from other CRM software is that it is more than just an extension or an add-on to your Google Workspace. It basically turns your Google account into one as Streak does not require the use of a secondary application. It lives entirely within your Google Workspace.
And while Streak offers the basic tools you would need for your CRM, some might consider it lacking certain features. For example, it has no function that helps you automate mass email marketing campaigns. It also does not track website visitors. This makes it less robust compared to other CRMs.
4. Zoho
One great choice on the list is Zoho CRM. It is in the form of a Google extension that helps small sales teams streamline their workflow and their communication with their prospects. Since Zoho also offers a range of business services such as chats, projects, and help desk software, you have an option to further extend your Google Workspace's functionalities anytime you want.
Integrating Zoho with Google Workspace means you have a two-way sync for both software. Zoho gives you direct access to your leads' profiles and data. Meanwhile, Gmail integration means you can easily transfer your leads' contact details directly into Zoho CRM. It also allows you to sync and log tasks, events, and calls with your customers between the two software.
The biggest perk, however, is that Zoho CRM can also integrate with your social media accounts. This helps you cover all the bases when it comes to communicating with your target audience. It lets you manage your Gmail contacts along with Twitter, Facebook, and Instagram interactions from within the software.
On the other hand, it might take some time to get used to using Zoho CRM alongside your Google Workspace. In fact, many users have commented on the steep learning curve upon installing the software.
5. Bybrand
A more niche alternative for you would be Bybrand. It is a cloud-based email signature manager software that can strengthen your brand image. This can help in standardizing your sales communication by helping you create and update your team's signatures across channels.
Integrating Bybrand with Google Workspace means you can instantly change your team's email signatures if you're using Gmail. It lets you import users' lists from a CSV file, making it easier to manage email addresses and the signature content for each. This ensures that all emails to your prospects, leads, and customers contain valuable information about your business.
What makes Bybrand unique is that it does more than streamline your email communications:
Helps solidify your business' brand with each interaction with your customers;
Promotes your contact information such as phone number, email, and address;
Provides clickable email signatures so that curious recipients can go directly to your website or social pages.
Take note, however, that Bybrand isn't your all-around CRM software. It is geared specifically for email signature management and standardization. But if it's that's what you're looking for, Bybrand is the ideal tool for you.
Give your Google Workspace a makeover
Google is one of the biggest web platforms out there that provides productivity tools and cloud computing functions for your needs. With almost 59% of businesses now slowly incorporating cloud technology into their business processes, it is high time that you started thinking about how to use Google Workspace for CRM.
Integrating your CRM with Google Workspace can help you stay organized. It gives you access to more tools and functions that can help manage deals, leads, and customers, which most Google apps don't have. And most importantly, it makes collaboration work easier, faster, and more accessible than ever.
---

Create your first email signature with Bybrand
Create, manage, and deploy powerful email signatures for your team using Bybrand.