Bybrand is on the Zoho Desk Marketplace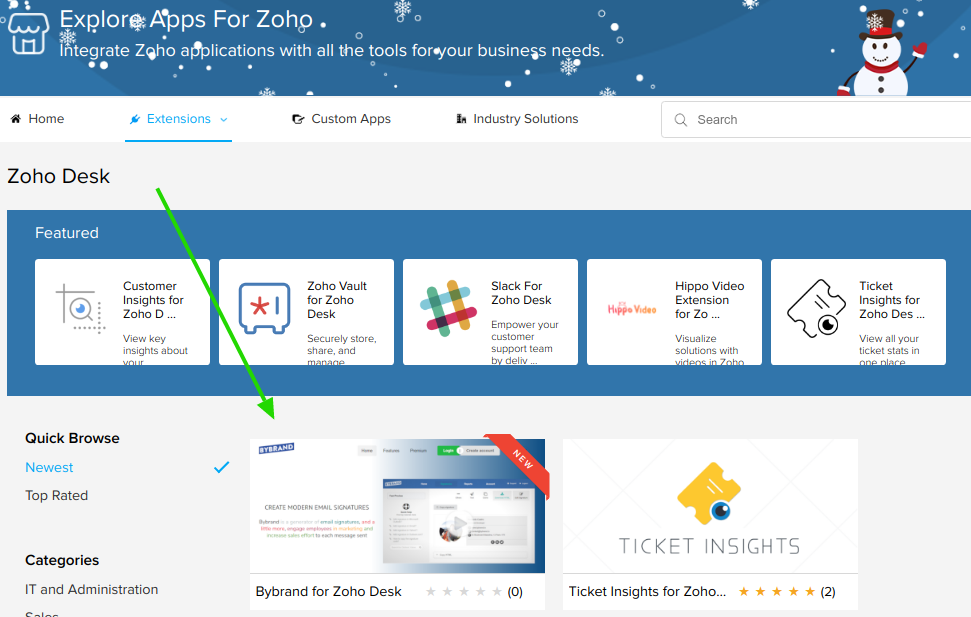 The Zoho Desk Marketplace exists to extend and improve your product experience by adding extensions such as a text translation application to quickly respond to customers in another language, a VOIP service to make direct calls or integrate a calendar application to track customer appointments.
There are many opportunities to help your company perform some of its most important functions, which is customer service.
Bybrand is on the Zoho Desk Marketplace
Today, we are pleased to announce the launch of Bybrand for the Zoho Desk Marketplace, now you can also have beautiful subscriptions on all support tickets sent.
If you work directly using help desk software, having a nice email signature on customer service tickets can help you engage your audience better.
Since 2016, Zoho Desk has recorded an increase in global adoption, registering a growth of about 150% year on year in new business. Customers with more than 50 users have been the fastest growing segment of the product.
Think fast, a company with 50 support agents, and each agent serving an average of 10 tickets per day, is the equivalent of 2500 email messages sent per week. (50 x 10 x 5 days a week)
This is a good opportunity to reinforce brand, and engage employees in spontaneous marketing, generate more clicks on the site, knowledge base and social pages.
This is a nice email signature model that can be used by a support team.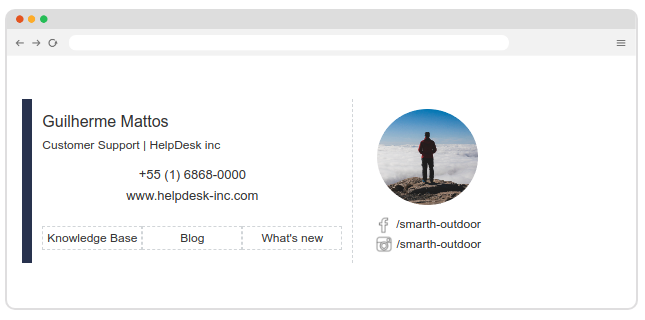 See also
With this launch we are supporting our promise of 2017, which is to have: the best tool for building and managing email signatures. Our effort is to have your favorite applications available, to make email signatures a great marketing and branding channel.
As always, we would love to hear your comments about our new features, please contact us on Twitter or write to help@bybrand.io
I'm a back-end Developer. I love to work with email solutions. In my free time, you can find me on some mountain.