This post is also available in: Português
Excessive email often annoys. Do you know of a company or website that keeps sending you messages, even when you've asked to leave the list?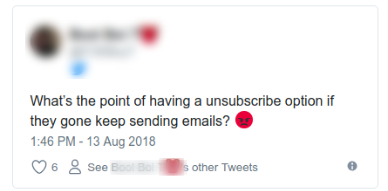 Well, I know several. We want to avoid this in the Bybrand, the maximum.
Although, Bybrand being a service over email, we do not like to send additional messages. It is better to have a lean list of contacts, actively interested in the product, instead of insisting on bothering customers who do not want to receive our messages.
We've improved our communication via email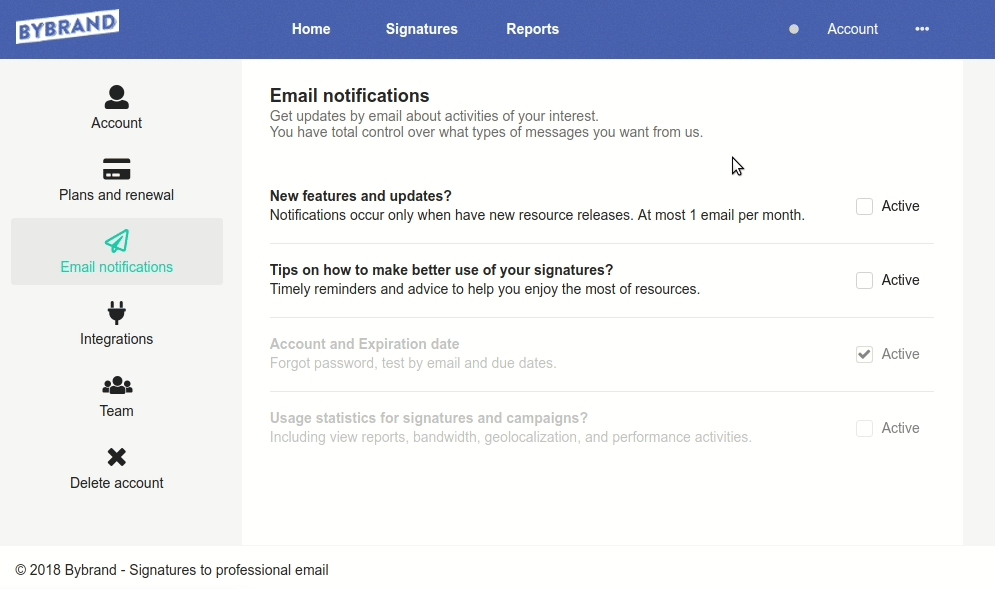 Email is our primary communication channel with customers. Improved control of notifications was the work of the last three weeks. We define a layout pattern, natural methods to get out of the list, configure what you want to receive from us, and of course, strict rules to avoid sending unnecessary messages.
Let's see some points together, below.
Message pattern
All messages sent either transactional or marketing come out with the same design. Mainly in the Header and Footer. For us to help with the task, we chose the Mailchimp, and after all those days of work, I believe that was the correct choice. I've had bad experiences with similar software, basing only on the low price.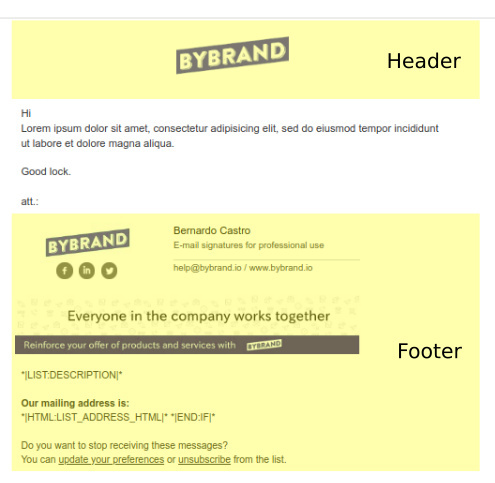 It makes sense that all our communication emails have the same email signature.
Set your preferences
Now, right through the Bybrand panel, the customer can set up email preferences, and choose what kind of message they want to receive from us, or none at all.
But not only that, but the client can also update preferences without entering Bybrand, Mailchimp makes public pages available to update the settings, pure, fulfilling our desire.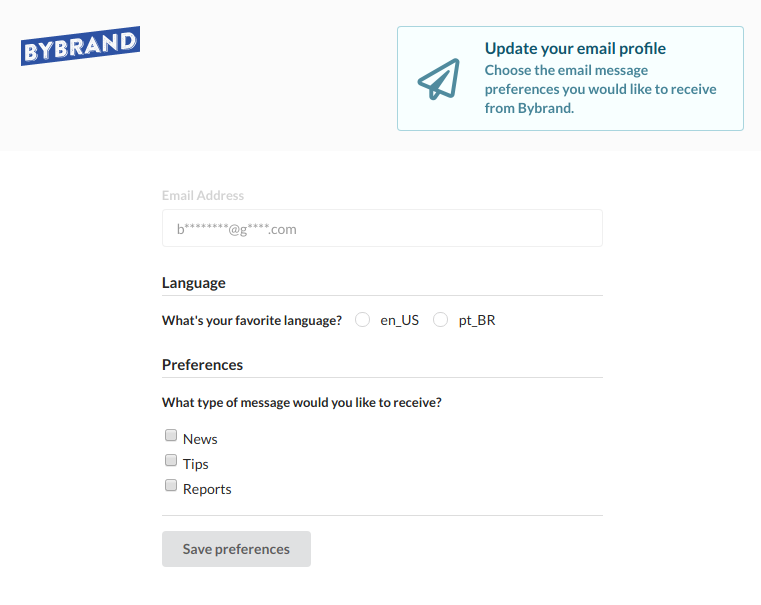 As a rule, you can not avoid transactional messages, such as a password exchange email or a winning plan notice. At least from our side, it does not make sense for you to stop receiving a "signature test" message.
The language was an extra point. Currently, Bybrand has English and Portuguese. We care to send messages with the account language setting.
One of the biggest challenges in developing a small team product is to avoid duplicate effort trap. If in the future you enter a third language option, such as Spanish, our work will be minimal.
Rigid rules
We will not send email messages to customers you do not want to receive.
We have set up a rigid policy for sending email messages, especially for new registrations in the Bybrand evaluation period.
This can be a significant risk, especially if you think of email as the "Customer Success." Our incentive will be to try to motivate the customer to receive our emails, with useful messages to improve their email signatures.
Let's not push messages down anyone's throat.
---
We're using MailChimp

Mailchimp has a robust API, which significantly facilitates the integration of Bybrand. The automated targeting and marketing capabilities I believe will save us a lot of time.
In many cases, you can think of MailChimp as a lightweight email CRM. I do not know if this exists, but in this short space of experience, we are discovering useful things, for a promising small business.
Other evaluated options:
https://reply.io – $90 3k contact / months
https://www.getvero.com $99 12k – Very good
https://customer.io – $150
https://www.sendwithus.com – $100
https://www.activecampaign.com – $89 – 5k subscribers
https://www.drip.com – $99 – 5k subscribers
https://mailchimp.com – 50 – 5k subscribers
https://www.sendx.io
To finish, we encourage you to update your email preferences at Bybrand.
Currently, we have your options active:
News: To receive notifications for new features and updates. And avoid that famous phrase, "ha, I did not know you had it."
Tips: Tips on how to make the most of your email signature. We have a few tricks up our sleeve to help have more results with the email signature.