This post is also available in: Português
Many companies want to make email address management easier using email alias (secondary email address). Looking at this tendency, Bybrand started offering a resource to update the email signature, in alias addresses to G Suite users, an application bundle from Google.
What are aliases?
For example, a company has the email address "smith@compay.com" integrated to G Suite. In this case, they can also add new emails, like "sales@company.com." The "sales" email address is an alias of the "smith."
In G Suite, we can add up to 30 email aliases per user without any extra cost. To make this access easier, the users continue doing the login in G Suite with the main address instead of the secondary.
Only G Suite administrators can add an email alias. In case of doubts about how to do this task, it is recommended that you get in touch with the Help Center to execute this procedure correctly.
On option on a domain alias in your G Suite account, the rest of the registered users will also have access to this service.
Email alias provides more convenience
For the employees in a company, email alias address can make it more practical while communicating with clients. For example, a salesperson called Jordan "jordan@xxx.com" wants to provide the corporation website's marketing department address. In this case, he can add the alias "marketing@xxx.com," so your private account doesn't get exposed.
This way, the sent messages for any of those addresses will be available in the inbox of Jordan's Gmail.
The alias resource allows the employee to centralize the messages in an only electronic address, making it more practical to access the emails.
Another positive aspect is the increase in productivity because the collaborator will not need to lose time to visualize the messages in many email accounts. In other words, there will be more conditions to follow the demands in real-time.
Integration with G Suite
Those advantages become more viable because Bybrand had perfected the integration between the email signature manager of G Suite to offer support for the email signature update in alias addresses. This allows you to manage the email signature of the secondary addresses of Gmail best.
Watch a full video tutorial on how to update your email signature at an alias address in Gmail.
Initially, the integration between Bybrand and G Suite focused on facilitating the email signature update. This service is highlighted by offering IT managers more speed on changing the account signatures in the electronic mail to the users.
Today, many marketing companies gamble in attractive content through email messages. For this action to generate a more productive relationship with the public target, the email signatures must be clear and have the company's important data (collaborator name, telephone, social media, address).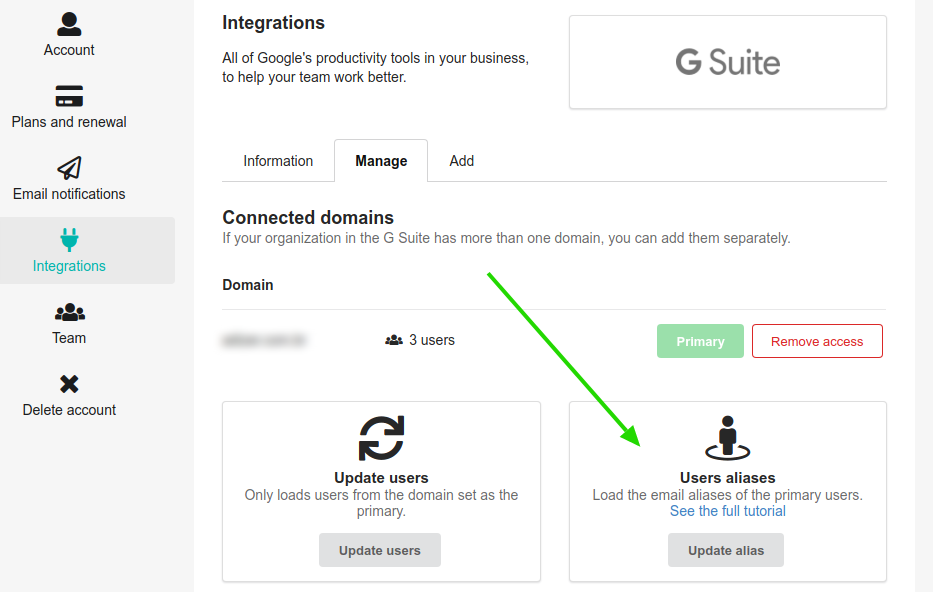 With the new resources, Bybrand provides G Suite users with different options to improve email signatures management and have more direct communication with the stakeholders, which is essential for a company to be more competitive.
---

Create your first email signature with Bybrand
Create, manage, and deploy powerful email signatures for your team using Bybrand.