This post is also available in: Português
A disclaimer is normally found at the end of an email signature. It informs the reader of a particular document, and the responsibilities assumed or otherwise not assumed by the author of this document [1];
Is it really essential to have a long text at the end of the signature? Read about this – Disclaimer in an email signature to know our thoughts on the subject.
Let's go through a step-by-step tutorial.
Adding a disclaimer
While editing your email signature, click on the button to add options. After that, click on the disclaimer icon, as you can see in the image below.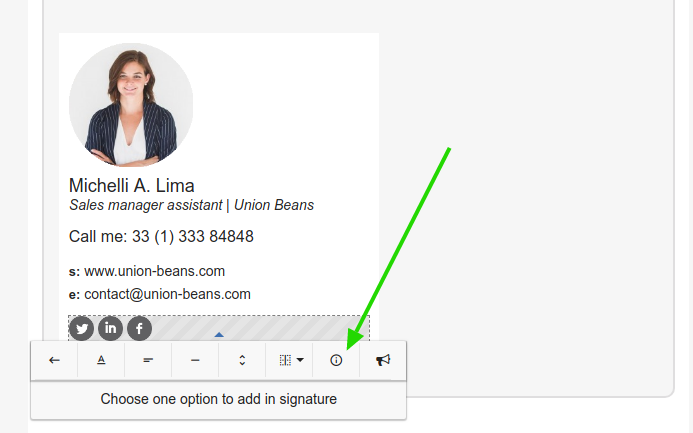 After clicking the button, a disclaimer field will be added at the end of the email signature. The field will have all the elements of editing a signature. With that, you can change the color, alignment, and even add an image!
Setting text spacing
After adding the disclaimer to the email signature, you can also set the text spacing.
See this illustration as an example.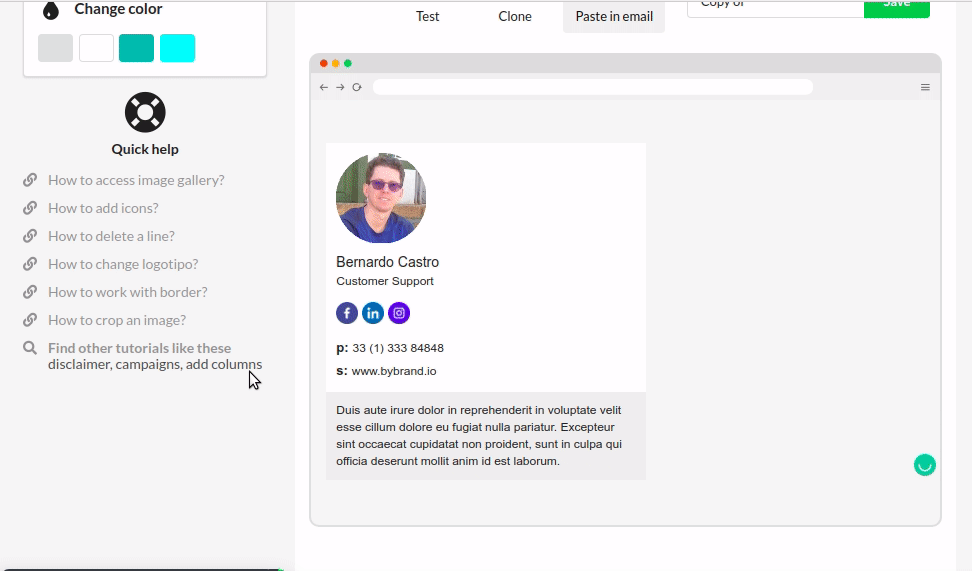 Full video tutorial
As promised, here's a video showing the complete process of how to add a disclaimer.
All done! If you have any questions or problems while adding a disclaimer, please get in touch with our support team.