This post is also available in: Português
In this tutorial, we'll see how to add and remove lines (or table row) from an email signature for complete customization.
Adding lines in an email signature
Please take a look at how simple it is to add lines (cells) in the content area of a signature. To remove it, all you have to do is click the Trash icon.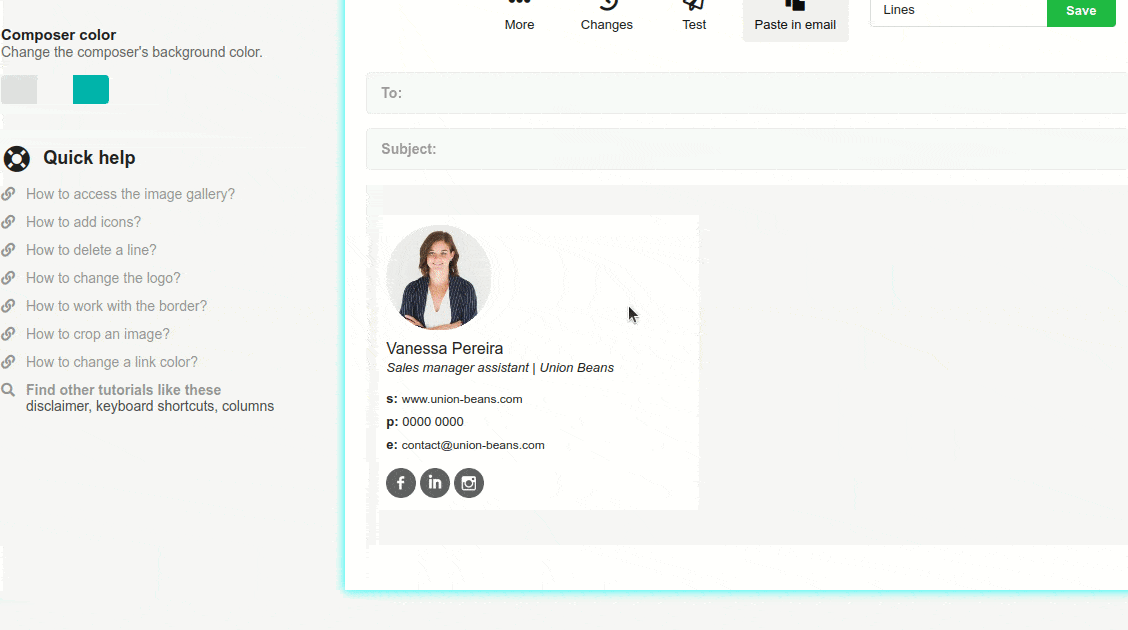 Complete video tutorial
Watch a quick video showing how to add and remove signature lines. This includes any lines with images, spaces, icons, and clones.
Done, this new feature can change a signature look!
Related