This post is also available in: Português
Today, we are incredibly proud to display the new and completely redesigned Bybrand email signature template gallery for a more intuitive experience.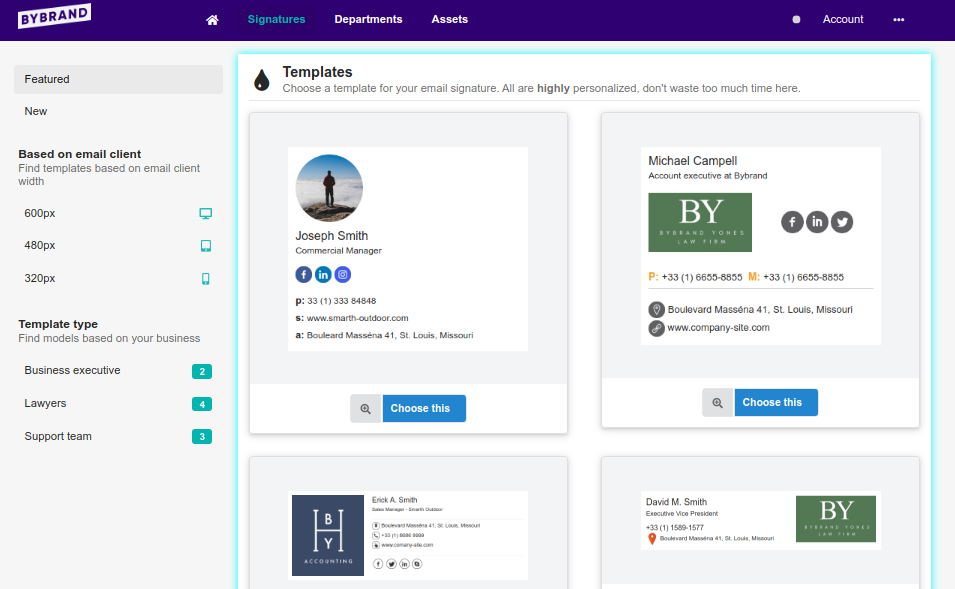 We have a great choice of templates, but our primary goal is to leave control in the hands of the client. The advanced Bybrand editor, with no form to fill out, encourages you to customize your email signature content with the information you need.
New categories
As before, the fixed templates based on the screen size of the email client continue. Now we also have new categories, with the email signature examples based on the type of business.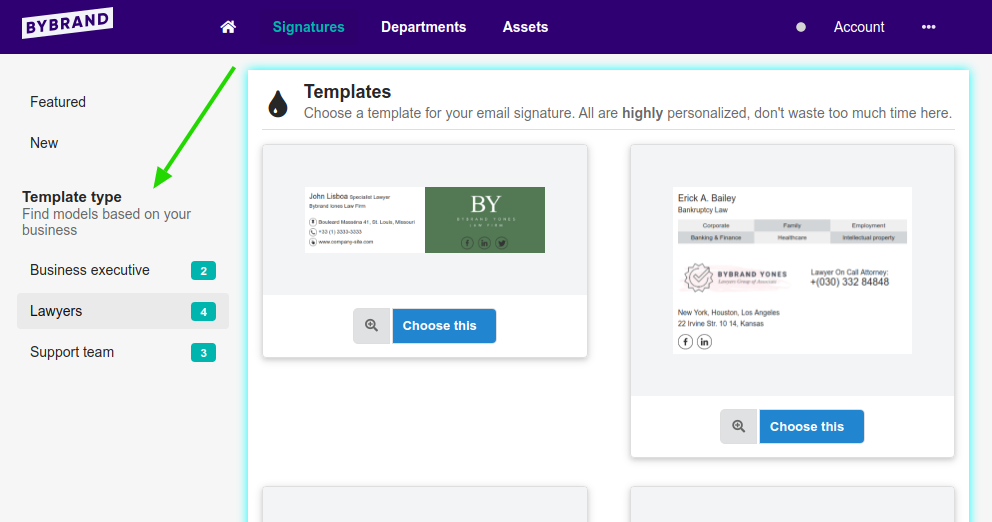 For a quick presentation, we start with three main ones, and there's a lot more on the way.
Business executive;
Lawyers;
Support team.
Signatures redesigned
We have created fictitious logos to present the examples better.

As you may already know, filling out limited forms is a thing of the past. The WYSIWYG editor is at the heart of your experience for creating email signatures.
What next?
We will soon introduce new categories such as LinkedIn profile-based email signatures, for email marketing platforms like Mailchimp, and sales teams. The latter will probably be after the presentation of integration with Zoho CRM and Pipedrive.
In addition to the new categories, we are also working to introduce a new version of the Bybrand editor. We will publish more information as we approach a release date.
---
Finally, please contact us with any questions, comments, or suggestions for new features.