This post is also available in: Português
We are discontinuing the email signature Reports area at Bybrand. This area has been useful for a while to display the number of signature views on devices, browsers, and geolocations.
Unfortunately, we have not worked to improve the resource for more than one year. After all, the section was very little visited.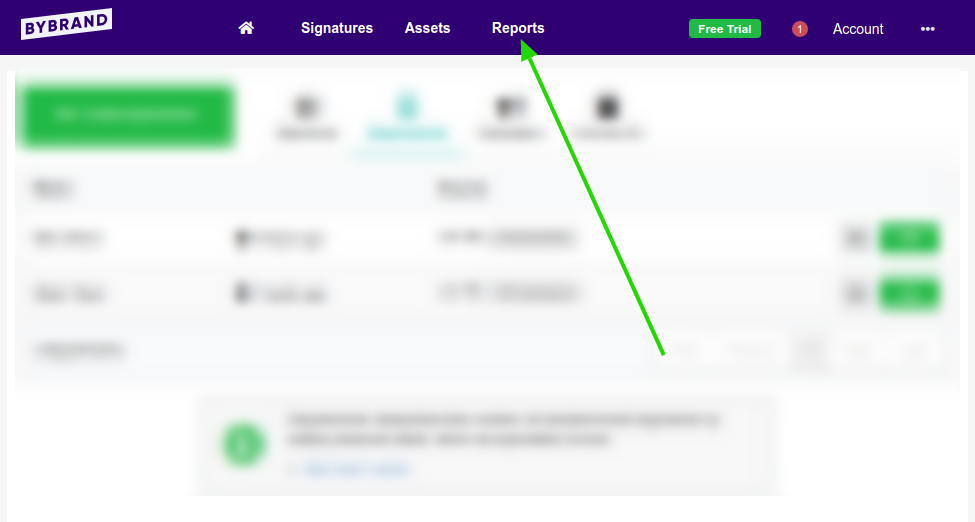 It is a constant challenge for SaaS teams to make the reporting area more attractive. We didn't achieve this with Bybrand and decided to discontinue the Reports section, to focus more on what we really think is essential. That is, saving IT and marketing professionals time in managing email signatures.
Bybrand is a productivity tool rather than a marketing tool
Without a doubt, the email signature is a great channel to strengthen a company's brand, using the potential of employee email messages.
But the idea of a secondary marketing channel, to increase site visits, did not fit well, or our point of view. There are other, more efficient channels.
Future
In the future, Bybrand Reports will most likely rise from the ashes to brand recognition metrics. Brand recognition metrics contextualize your brand's reach and prove how email signature is helping to expand that reach.