This post is also available in: Português
Pipedrive is a sales management tool created to help small companies manage intricate or long sales processes.

In the Pipedrive community, you can follow up on questions about HTML email signature with Pipedrive – a topic of the Eli Cardon.
---
How to paste and email signature on Pipedrive.com
The process to paste your email signature created with Bybrand's editor on Pipedrive.com is very simple, just follow our tutorial below.
In the account's panel, go to the Mail feature. After that, click to create a new message.
Find the Email signature feature at the end of the page.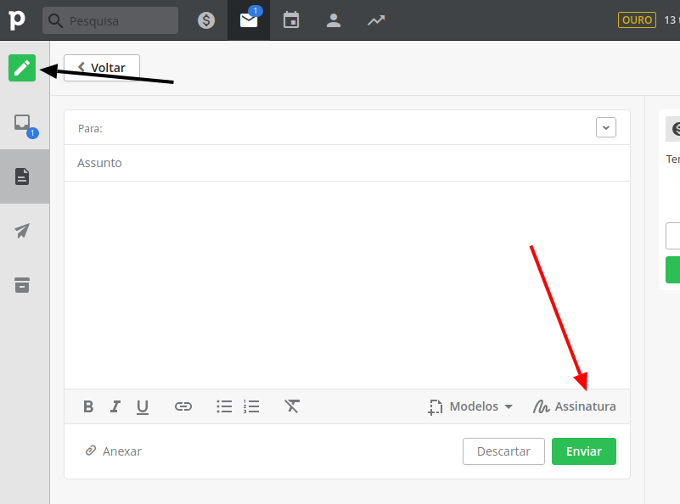 After opening the dialog box, paste the signature copied from Bybrand into the text field.
How to copy the rendered email signature
Watch a video showing how to copy your HTML email signature's rendered code.
If you'd like to copy other formats, please take a look at our tutorial – How to copy an email signature's code.
Important note
In Pipedrive, after pasting a signature, it may look a little different from the original one. Pipedrive's signature area was not designed for HTML rich signatures, sadly.
The good news is that your receiver will receive a message with the original signature, as it was created. Last but not least, an example of an email signature that can be used in CRM by a sales team.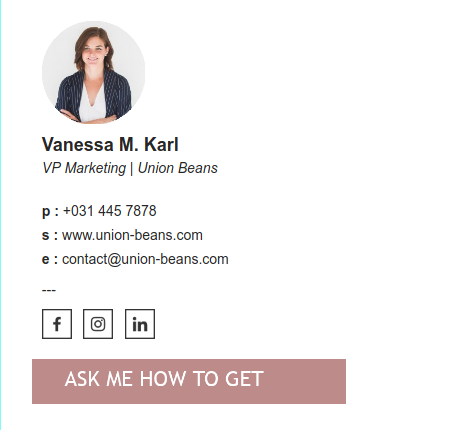 All done! If you have any questions or difficulties, please get in touch with our support team.