This post is also available in: Português
You can add padding in any cell or line of the email signature. It is useful for improving the signature alignment with the email content or border.
The padding CSS property sets the padding area on all four sides of an element. [1]
The padding property may be specified using one, two, three, or four values.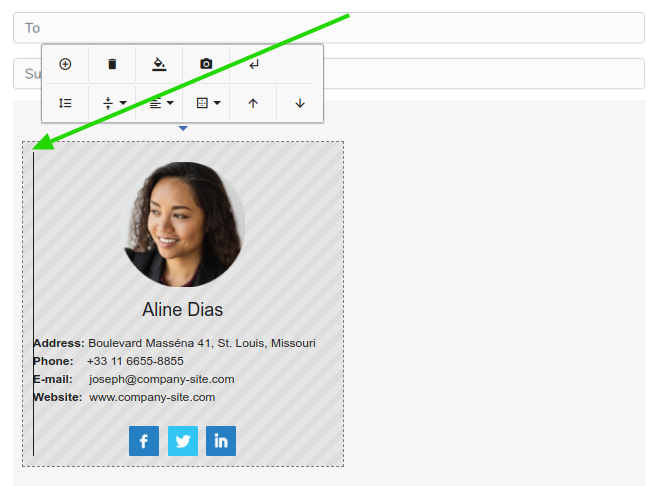 In this image, we can see 10-pixel wide padding on all four sides of the signature. The paddings apply to the top, right, bottom, and left (clockwise).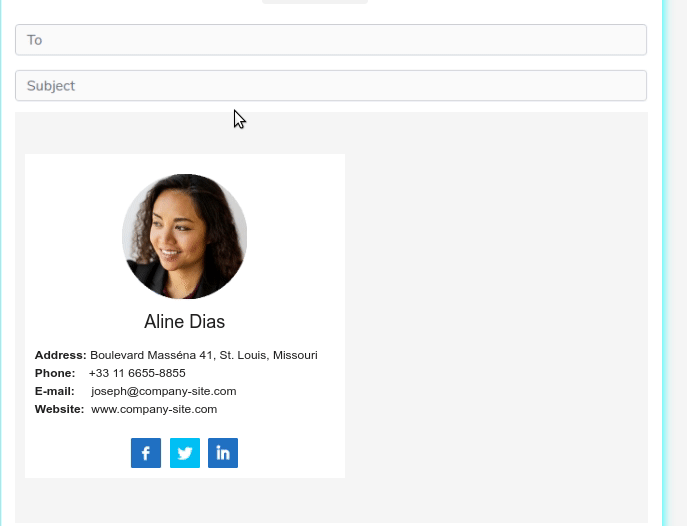 You can change these values to define your settings.
When one value is specified, it applies the same padding to all four sides.
When two values are specified, the first padding applies to the top and bottom, the second to the left and right.
Some examples
Here are some examples of values we can add in the field, and the result.
10px (padding of the 10px in all sides)
10px 0px (padding of the 10px top and bottom, and zero in the left and right)
Video tutorial
In the video, I'm adding a 10px padding on top and bottom, and leaving 0px on the left and right side. Finally, I'm adding another 10px padding on the signature content, left side only.
Related
Any questions, please contact our support by email or chat.