This post is also available in: Português
We are sad to see people go, but we must give them freedom do to so.
You can delete your account as long as you don't have any financial transactions related to a Bybrand plan.
You can, at any moment, completely delete your account and everything related to it directly through our app, without any communication with our team, without fee or penalties.
How do I delete my account?
Go to your private panel using your sign-up email (administrator):
Go to Menu: Account, and find the Delete Account section at the end;
Everything that'll be deleted will be described;
Click on the Confirm button.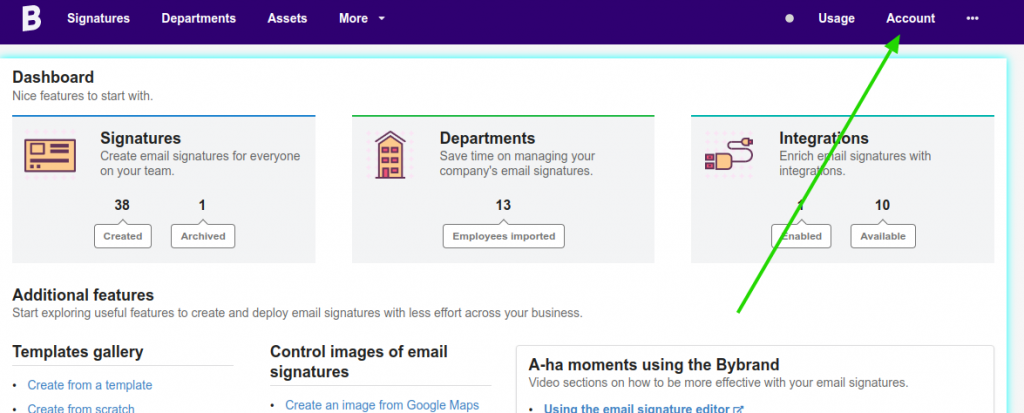 The section is in the end.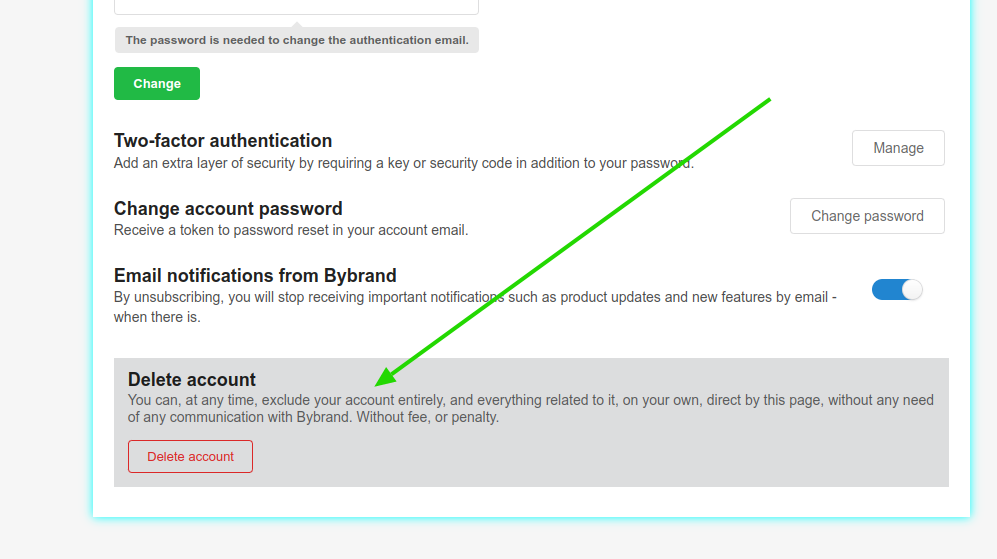 Everything related to your account will be completely deleted.
You can not cancel the service through our website if you have a contracted plan. Instead, you'll need to contact us through email to delete your data completely.
We recommend you also read our "Terms of Service."