This post is also available in: Português
The right signature image makes all the difference in the appearance of the email. Reinforces branding and promotes your brand with every message that you send.
In this quick tutorial, we'll go through the steps of adding a logo into your email signature with the Bybrand HTML editor.
Adding a logo into the email signature
Adding your own logo or personal image is very easy with Bybrand's email signature builder, it's done in a blink of an eye. Actually, you can change or add any type of image, as long as they meet the requirements:
Maximum of 2MB per file;
Size cannot be bigger than 1024px by 768px;
Image format PNG, JPG or GIF;
See where you can change the image. It appears when you click on any type of image or icon.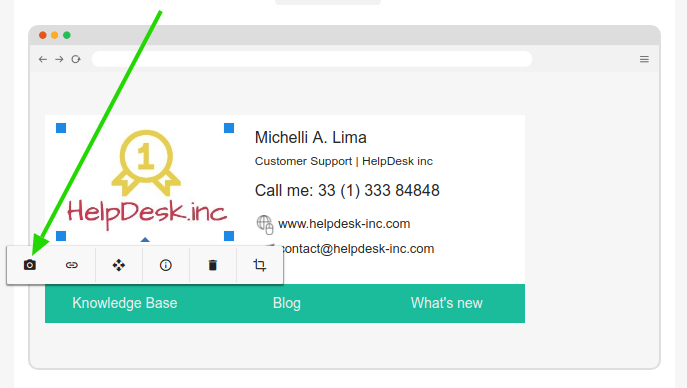 Adding or removing aren't the only possibilities. All images loaded into your account stay in your image gallery for future reference. In addition, it's possible to resize the image to adapt to the size of your email signature.
How to upload your own image
After opening the gallery, there'll be a tab where you can upload your own image. Please take a look at the example below: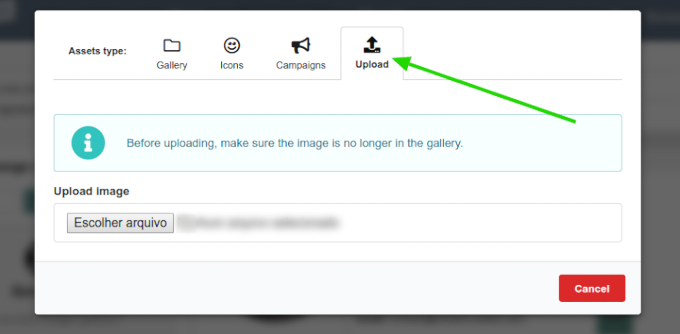 Video tutorial
Watch this video showing all of the steps of changing a logo in an email signature.
Related
---
If you have any questions or problems, please get in touch with our customer support.