This post is also available in: Português
The color helps to identify a brand, take McDonald's as an example.
In the email signatures, all the models come in predefined colors that you can change to many others. This shows the customization power that Bybrand's email signature builder has.
In this quick tutorial, we'll learn how to change the background color of a signature.
Changing the background color of a signature
Enter the editor tool and select the cell you'd like to change colors. The selected cell always appears with a dotted border, as you can see in the image below: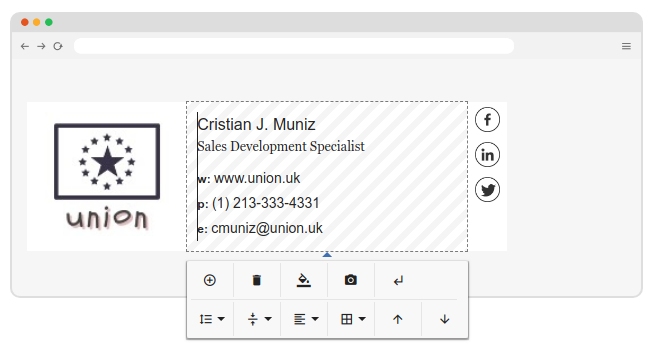 By clicking the color icon, a gallery with many options will appear, all you need to do is click on one to change it. If you don't want background color, click the icon to remove it.
You can also add any color you'd like via HEX code, such as #F4F4F4.
Video tutorial
As promised, here's the video tutorial with less than 30 seconds showing all steps.
Done. If you have any questions or difficulties, please get in touch with our support team.