This post is also available in: Português
You can also send an image to the image gallery, without necessarily being in the edit email signature area.
Visit the Assets area in the top menu to submit. As the illustration example.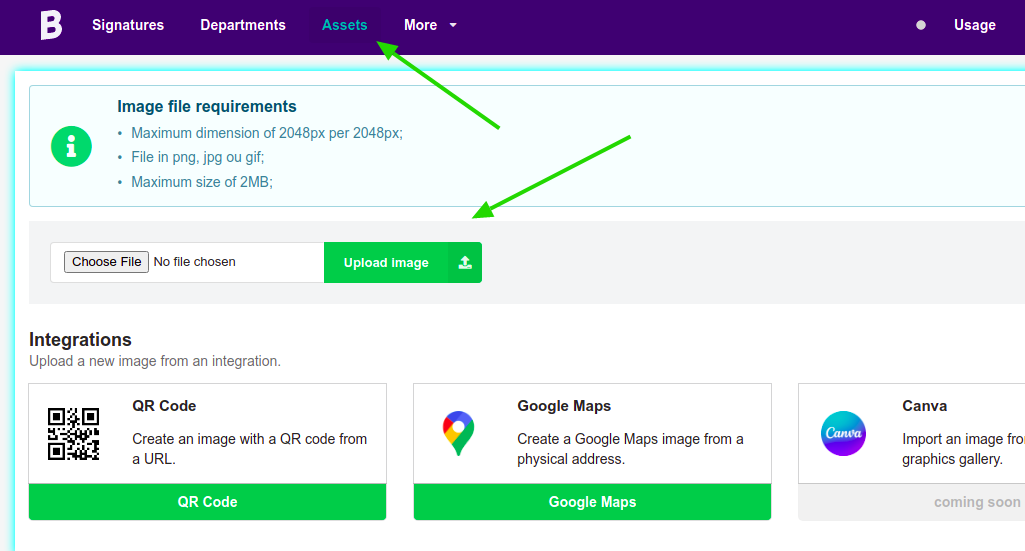 Image file requirements
Maximum dimension of 2048px / 2048px;;
File in png, jpg ou gif;
Maximum size 2 MB;
Quality of the image
On upload, an image less than or equal to 600px width (or 450px height) is not resized or has decreased the quality. Also, quality is only applied if you're encoding JPG format since PNG compression is lossless and does not affect image quality.
Integration with Dropbox and Canva
In a future update, we will have an integration with Dropbox and Canva to make it easier to search and upload multiple images.