This post is also available in: Português
Each client can add prepaid amounts to the account for future plan renewals without the need to keep an active credit card at Bybrand. In addition, you can add money at a time to last for a certain period, based on monthly bill consumption.
Prepaid credit is a great option for customers without a credit card or PayPal account. Also, a way to avoid monthly taxes.
Adding pre-payments to the balance
To buy credits, visit the Billing & Plans menu and click on the Subscription option, as in the example below.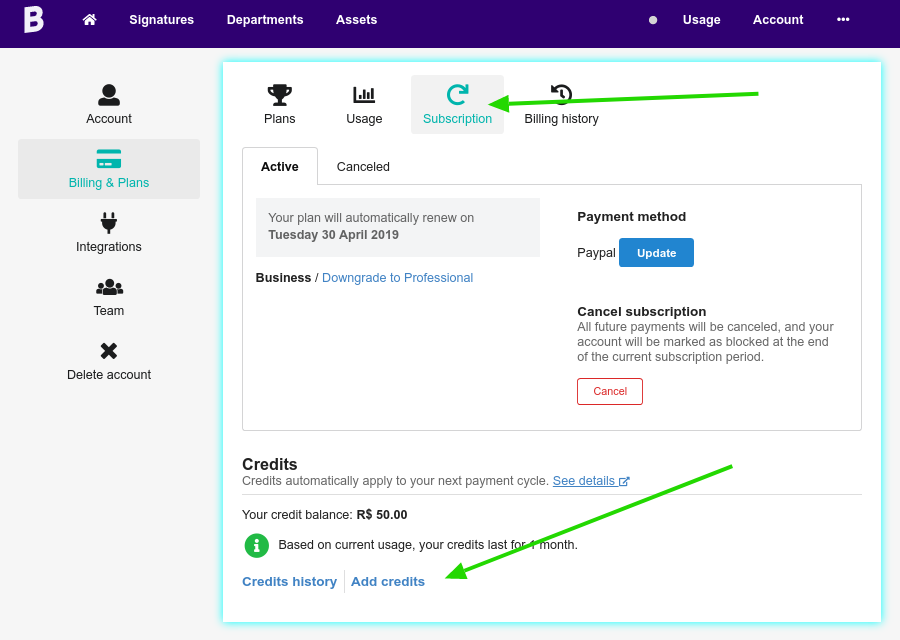 Currently, credits are manually added to your account. Therefore, when you click on the Add credits button, you will see a screen similar to this one.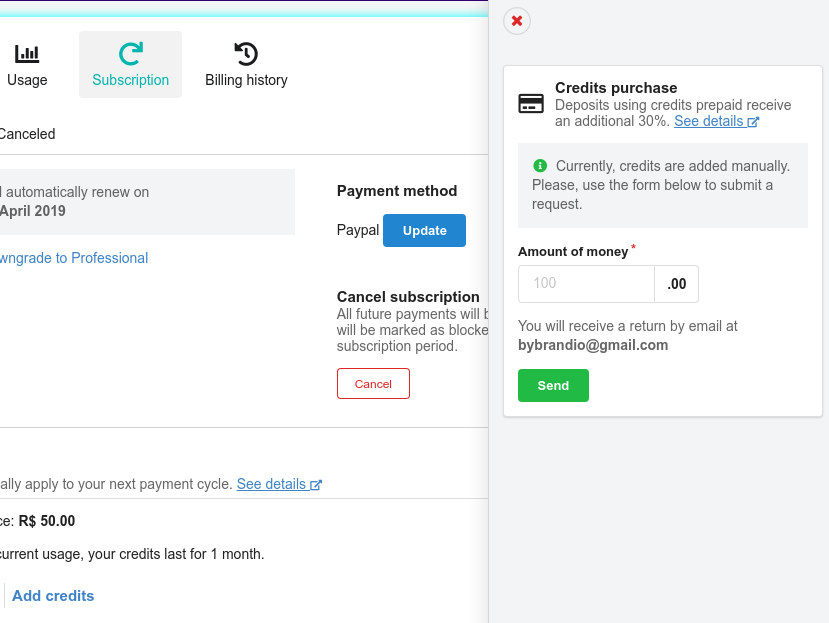 We will receive your order and generate the payment link.
Alternative – direct email message
If you prefer, don't hesitate to get in touch with our support email at help@bybrand.io. We'll then send you a custom payment link. There is also the option of wire transfer, invoice, or PayPal.
Please get in touch with the same email you used for registration.
Accounts within the 30-day trial period
If your account is still in the 30-day trial period and you want to add credits, you will need to set a plan (Professional or Business) and the default account currency.
Currencies currently accepted are as listed below. If your country is not covered, you should use the default currency, the USD (US Dollar).
USD – default
AUD
BRL
CAD
EUR
GBP