This post is also available in: Português
Zoho Desk is a web-based help desk software that offers the opportunity to manage your client support activities efficiently. Zoho Desk goes way beyond a ticket-answering support software. It's enhanced with integration with Slack, Zoho CRM, Trello.
In this tutorial, we will see how to enable Bybrand to help manage email signatures from all support agents.
Important information:
Zoho Desk does not allow email updating for Light agents;
Currently, the email signature changes will be applied to non-personalized and new departments;
Bybrand does not enable the email signature if it is deactivated in the agent's profile;
Update
In August 2019, Bybrand started to support email signature updating in multiple data centers from Zoho, read more about that.
Activating Zoho Desk integration
Zoho Desk uses the OAuth 2.0 standard sector protocol for the authentification and authorization of third-party applications. Let's go through all of the steps in the administration area of Bybrand together.
First, while logged in your Bybrand account, go to Account – Integrations – Zoho Desk, as you can see in the image below.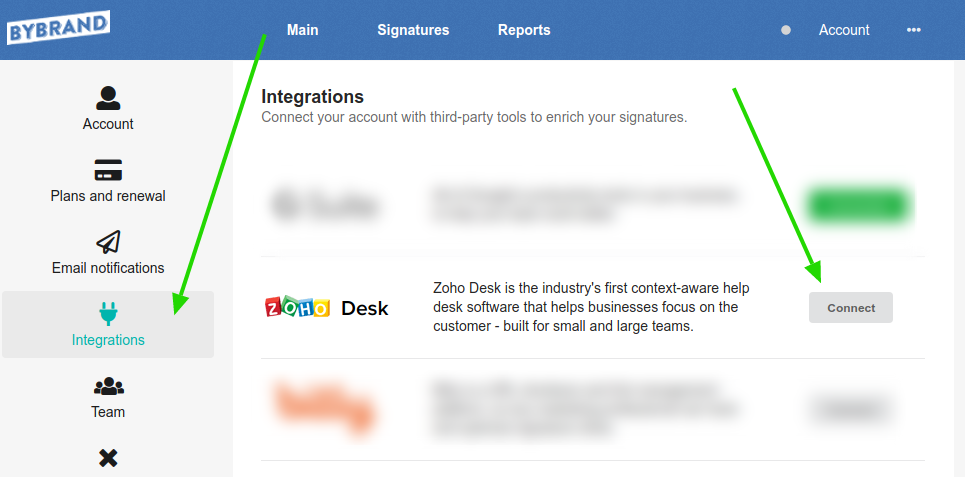 In the main integration page, you'll see what is possible to do with integration. Go to the tab, Manage, and click in Sign in with: Zoho Desk, the blue button.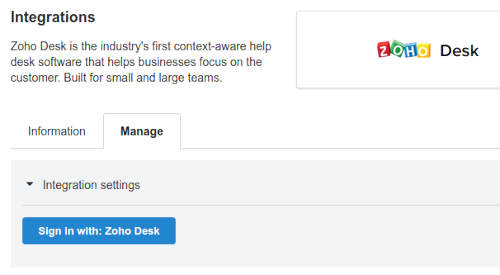 After clicking, you'll be redirected to the Zoho Desk authorization page, looking similar to the image below. You'll only be able to complete this step if your Zoho Desk account is an administrator.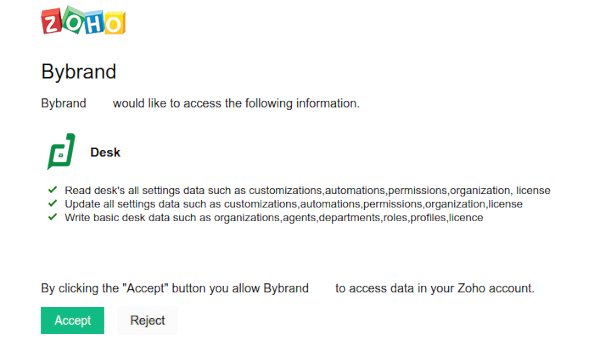 Click on Accept to confirm the authorization.
---
If you receive a success message, the authorization is complete. Now is time to load the support agents of your organization.
Currently, Bybrand can load agents from the main organization only. Click on the Load agents button, as you can see in the image below.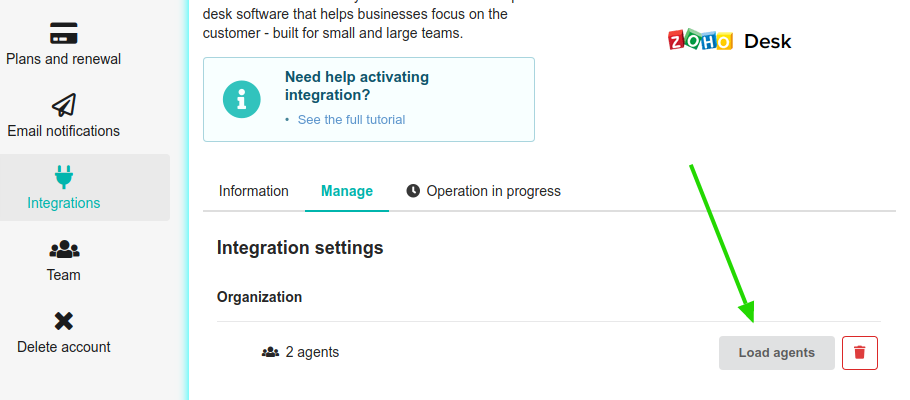 If everything is correct, the number of agents will be updated.
Done! Now you are just a few clicks away from updating an email signature of any agent from the support team of your organization or department.
Updating email signature
After the steps above are complete, we'll go to the best moment. See how easy it is to update an email signature of an agent in Zoho Desk.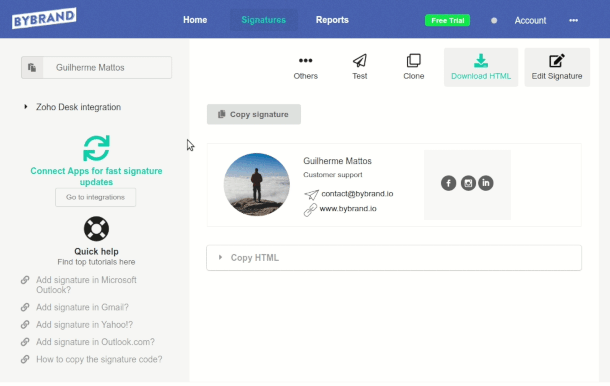 Bybrand integration with Zoho Desk eases the workload of administrators and managers, keeping the control on your hands. You can manage email signatures of the whole team and update it with only 1 click.
In Zoho Desk panel
Bybrand does not enable the signature if it is not enabled in the agent's profile, the agent or administrator must send instructions so that the email signature is enabled in the profile.
See an image of how this is possible in the Zoho Desk panel.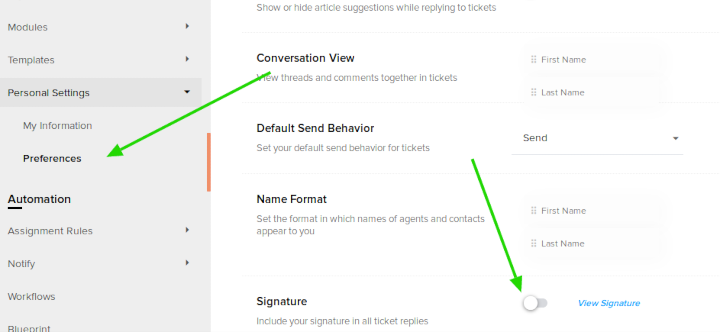 Please take a look at How to activate the Zoho Desk signature (Knowledge Base Zoho Desk) in the Using Signature area.
It's done! Please get in touch with our client support if you have any concerns or difficulties with Zoho Desk integration.
Video tutorial
Here is a tutorial on how to enable Bybrand integration for Zoho Desk.