This post is also available in: Português
After the 2019 August update, Bybrand can now support updating the email signature on aliases address of G Suite users. That way, you can update the email signatures of the primary account, as well as all Gmail aliases.
Important:
With the release of Bybrand for G Suite Marketplace, this tutorial is no longer necessary.
Aliases emails are secondary email accounts of one user. You can read more about that on the support page of Google.
This is an example of the G Suite admin panel.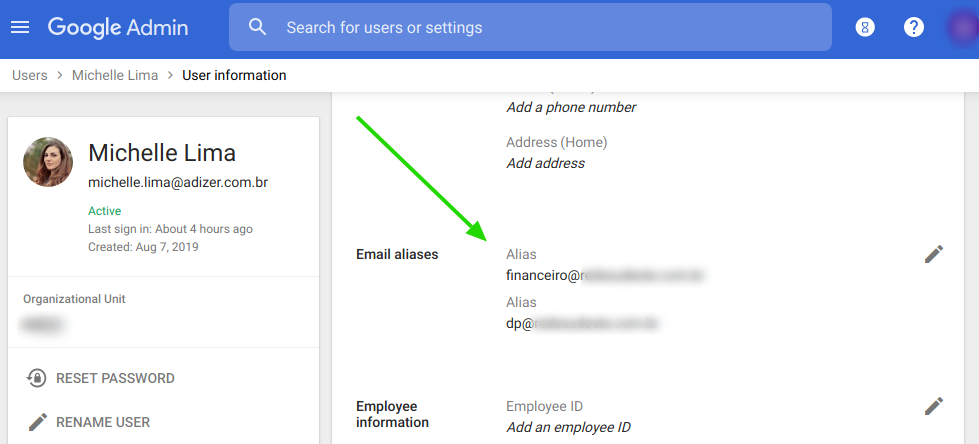 The following part can be useful if you have questions about working with email signature updates at alias addresses of the Gmail.
---
Loading all account aliases
After updating the domain delegation, now you need to update all the aliases in Bybrand, as you can see in the image: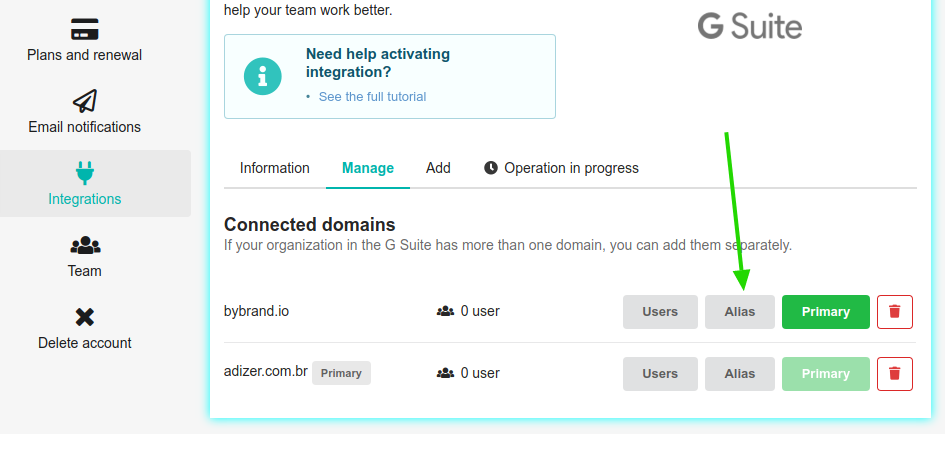 If everything is right, the aliases count in your primary domain will probably change.
Updating email aliases signatures
New and important.
For the update of an alias email account to work, you need to add the email in the user account, as seen in the image below. If you only add the alias address in the G Suite panel and don't link it to a Gmail account, the updating process will show an error.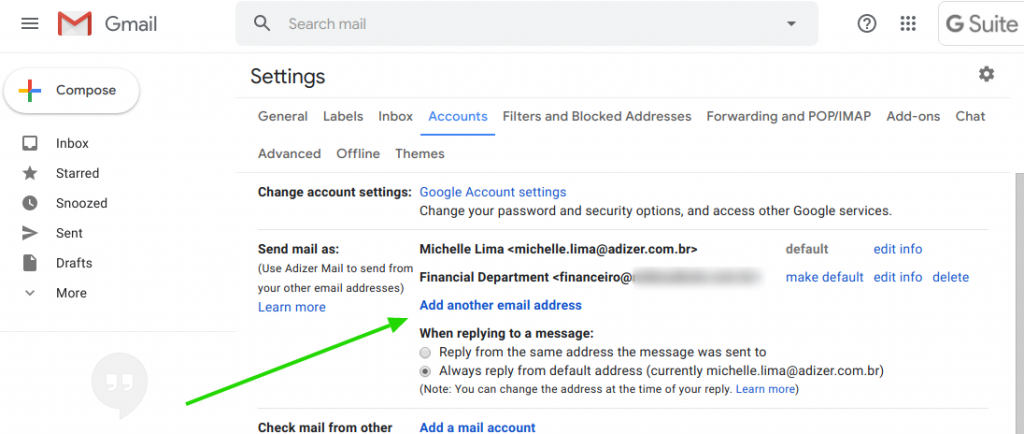 After finishing all of the processes, we now move onto the best part: updating the signatures. In the Bybrand paste signature area the alias email addresses will show up with a tag, as you can see in the example: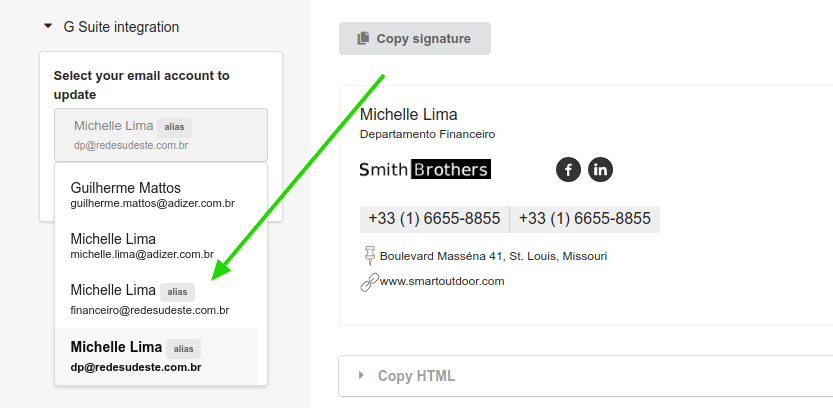 A quick example of how to update a signature of an email alias.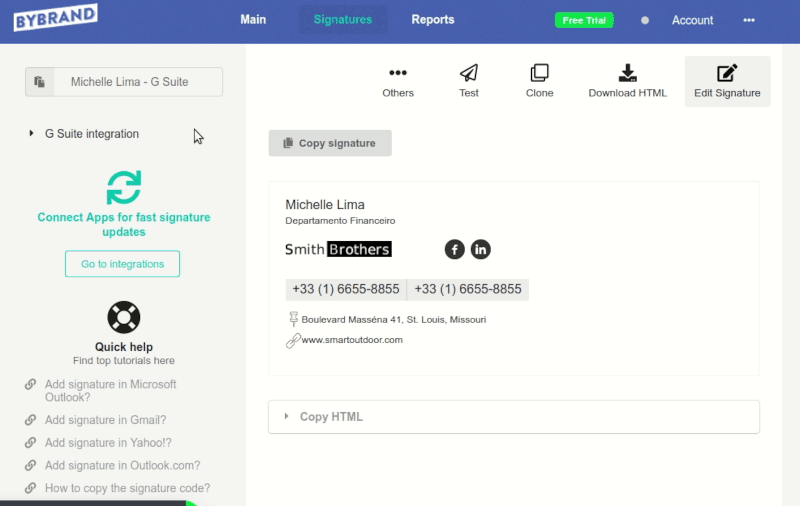 Alias address in Departments
Updating email signatures to alias addresses does not work in the Departments feature. Alias accounts are not displayed. To update an email signature from an alias email address, you must use a standard email signature.
---
If you have any trouble with the process of activating Gmail signature updates, please get in touch with our Support team.