This post is also available in: Português
Teamwork Desk is simple and efficient help desk software designed to help your support team easily manage customer help requests from one central location.
For the following steps, we will assume that you are already logged in to your Bybrand account and also to the Teamwork Desk.
How to enable integration?
On Bybrand first, visit the menu Account – Integrations and click to connect to Teamwork Desk, as seen in this example.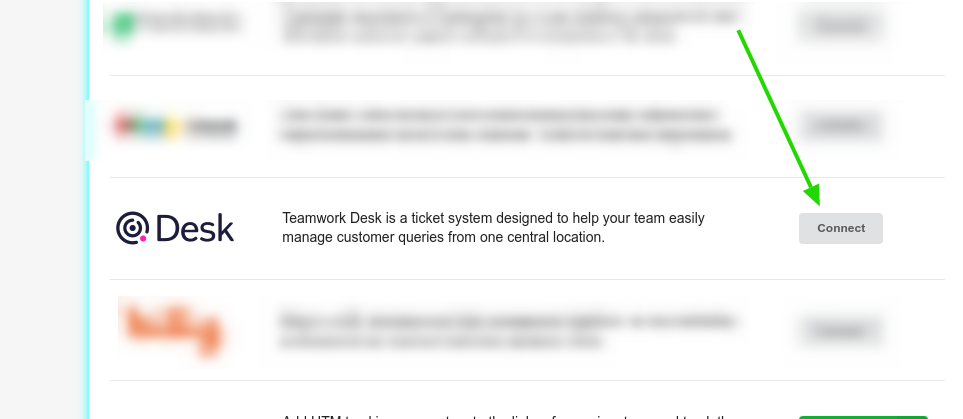 You will be directed to the main integration page, with some instructions on what you can do with Bybrand + Teamwork Desk active.
Visit the Manage menu, and click on the button to connect to Teamwork Desk.

You will be redirected to the Teamwork Desk authentication area, enter your login, and next, allow the Bybrand app to connect.
After approval, the final result will be similar to the example below. The system will also load all your inboxes.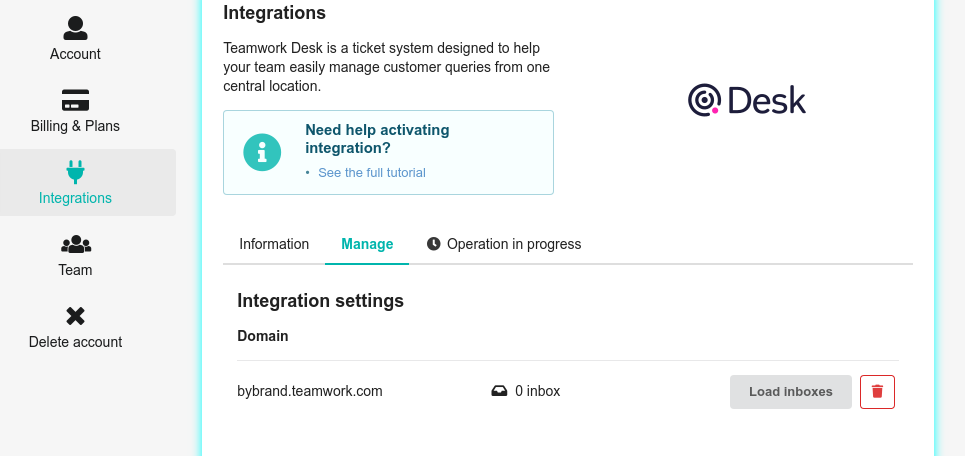 Sync inboxes
With active integration, you can at any time synchronize your Teamwork Desk inboxes with Bybrand.
You can load all admin-created inboxes to update individual email signatures in each of them.
Click on the Load inboxes button, and confirm the import.
The result will be similar to this one. Note that the number of inboxes has changed to 4.

The steps of enabling the integration end here! But you might want to update an HTML email signature remotely. By the way, this is the ultimate goal.
See how to do this below.
How to update an email signature?
Without a doubt, the best part is updating an email signature in your Teamwork Desk inbox.
The customer experience improves while the support load is reduced. With an efficient HTML email signature, your customer can quickly query the knowledge base (self-service), call the support phone, or open a chat call – read more.
With an email signature created for the Teamwork Desk, click the Paste in email button, then Update signature.
Here's an example: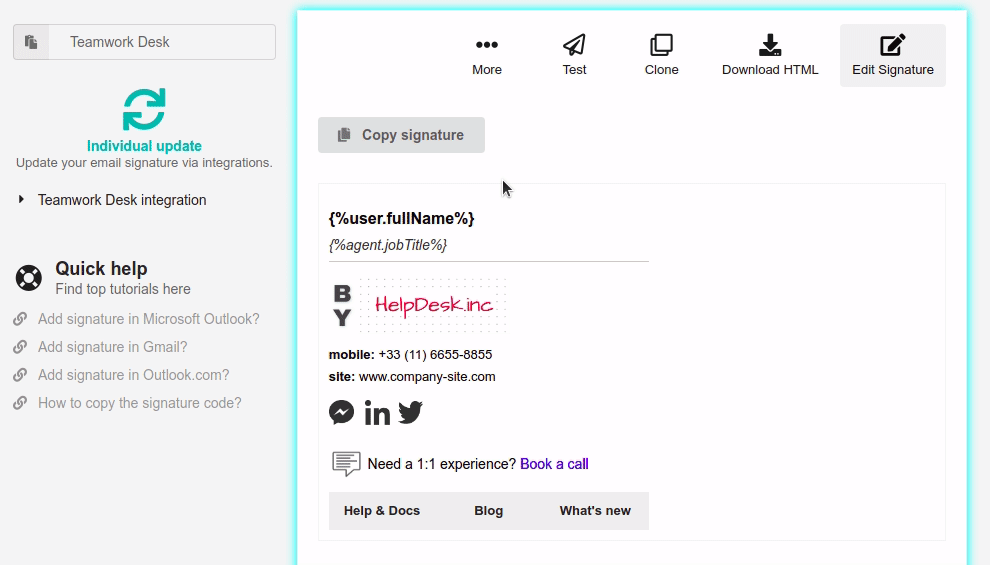 Variable in Teamwork Desk
Teamwork Desk allows you to add dynamic variables to an email signature. Read here: How to create an email signature with a variable for Teamwork Desk.