Six reasons email signatures are important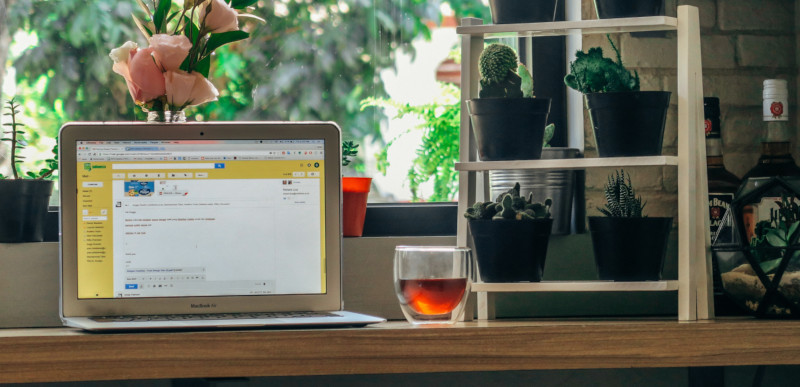 With an email signature, you are essentially hanging out a business card with every email you send. It's great for reminding them who you are and who your business is. Of course, to make a good impression, you'd want a good card right?
Great stock (couché, vergê, supreme), a good font, and a pleasant design will give someone a much better impression than a page torn off a notebook with your name, email, and phone number. In the same way, you should be conscious about your email signature because it may make more of a difference than you think.
Why is it important to have a good email signature?
Professionalism: A good email signature establishes your professionalism and makes you look like a legitimate, reputable business.
Branding: It contributes to solidifying your branding and reaffirming who you are as a company
Brand Recognition: In time, people will be able to recognize your business from your email signature
Digital Business Card: Your email signature is your digital business card. It's a way to establish a relationship with people you contact and let them know that they can get in touch with you any time
Personal Association: By adding a photo to your email signature, you are making it much more personal and giving the person on the other end a face to put to the name.
Quick Links: There are a lot of things you can include in your email signature. Perhaps you want to link your phone number so clients can call you with the click of a button. Another good idea is to link your social media so they can follow you on other avenues.
What can I do to improve my email signature?
Brand Consistency: You want people to recognize you, so be consistent. Use the same logos and design elements that you do for the rest of your brand.
Company Consistency: Every representative of the company should be using the same email signature layout to make the company seem unified and reinforcing brand recognition.
Links: Links are wonderful for guiding people to places where they may want to go. Connect to your website, social media pages, or other things that may be useful.
Legal Disclaimers: Some businesses need to insert disclaimers to every email pertaining to confidentiality or any other number of things. By making it a part of your email signature, you don't have to worry about ever forgetting it again.
Simplify: A bigger, fancier, or more word-heavy email signature isn't necessarily better. Include the important things, but don't take it too far. All you need is your name, position, email, phone number, website, and logo. You could also add in a picture, some small icons, and a legal disclaimer if you see fit. Don't add in too many logos and links – it will just overwhelm the receiver and make them ignore your email signature entirely.
---
See a beautiful model of email signature, which can generate results for your company, with all the tips above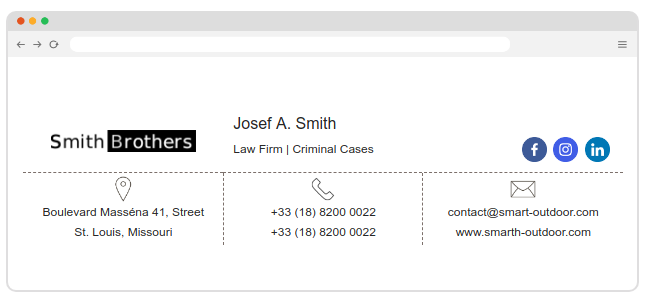 Bybrand specialises in professional, great looking email signatures. Get yours today!
Header photo by Farrel Nobel on Unsplash
I'm a back-end Developer. I love to work with email solutions. In my free time, you can find me on some mountain.
Excessive email often causes annoyance. Do you know of a company or website that keeps sending messages, even when it leaves the list?