This post is also available in: Português
Everyone has a different idea of how to boost sales. Some people say to improve the product; some say to improve marketing. There are quite a few strategies to use when improving sales, and what works for someone else may not work for you. One that you should give a try, though, is an email signature.
Strangely enough, email signatures do quite a bit in improving sales. It's low-cost too so that anyone could do it. How do you know if yours is up to par? Here are five pointers:
1 – Take the step
A lot of people don't put much thought into their email signatures. It can often seem standard – something just about every company does. It's true that a lot of companies do toss in a unique email signature at the end of every email, but that's because it works. You can market with an email signature. If you haven't taken the step to get one yet, it's about time that you do.
How to get an email signature varies with every email platform. In Gmail, for instance, you go to the "Settings" page and look for the "Signature" area. Learn how to do it on your particular platform.
2 – Add links
One of the great things about email signatures is that people can use them to find you on other channels. Make it easier for them by linking your primary social media channels, websites, and any other things that you think are important. Don't try to cram in everything! Just go with the most important so that if your email receivers want to look you up, all they have to do is click.
3 – Add a photo
Some people choose to put their company logos in their email signature. For companies that are well-recognized by their logo, this may be an excellent idea. However, if you are trying to build a personal relationship with the client and want to convey that they can trust you, consider adding a photo of yourself so they can put a face to the name.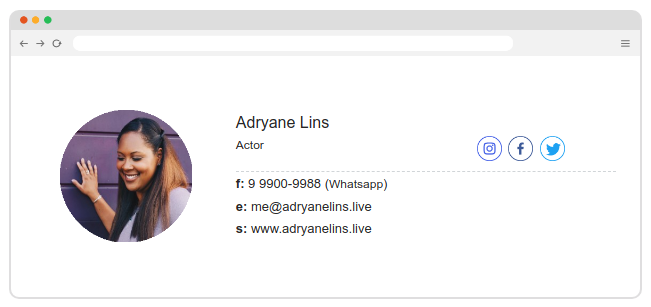 4 – Be consistent
It's essential for you to be consistent across your brand, which includes being consistent in your email signature. Your logos, colors, even fonts should be compatible with your brand so that the moment people take a look at your email signature, they'll know what company it's from.
Email is the primary way to communicate with clients for many businesses, so it's essential that you ensure that they recognize and are aware of you. This way, they'll be more likely to trust and purchase from you.
The clone feature ensures that you create identical e-mail signatures to the standard with minimal effort.
5 – Incorporate a call-to-action
It may seem a little bit strange. A call-to-action? In an email signature? Well, you heard, right. With a call-to-action in your email signature, you can gently encourage people to move further down the sales funnel.
Whether you want to keep a consistent call-to-action or update it regularly depending on the marketing campaign is up to you. Don't forget to analyze those numbers to see how effective it is! You just may be surprised.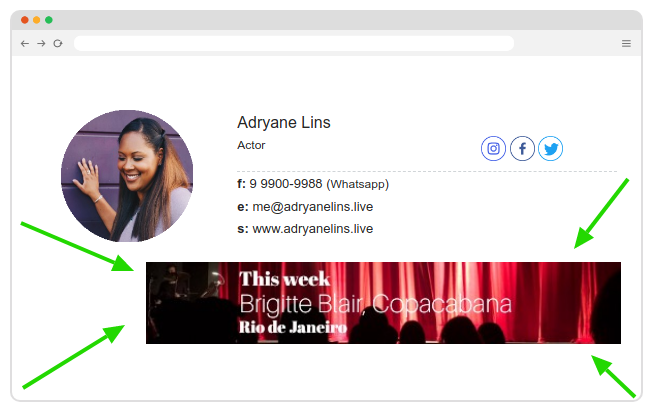 The feature Bybrand Campaigns is where you can create ad banners in the email signature. It can be an excellent ally to help make the team's email signature more efficient. Here Neil Patel writes, Increase Clicks with these 12 Call-to-Action Phrases. That can also be useful tips for email signatures call-to-action.
---
Getting the results
Usually, call-to-action receives a link, which points to the site or a landing page. It may be a good idea to add UTM codes to monitor the results of direct clicks in Google Analytics or shorten the URL with shorteners such as Bitly.
With the email signature on Bybrand, you can add the integrations with Bitly or Google Analytics and make the email signature more effective.